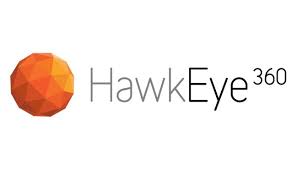 Luxembourg, 18 December 2020. – The space start-up HawkEye 360 shipped its second cluster of satellites to the launch site at Cape Canaveral, Florida.
The satellites are scheduled to launch on a SpaceX Falcon 9 no earlier than January 2021 as part of Spaceflight Inc.'s SXRS-3 ride share mission, the company said. HawkEye Cluster 2 is the first of a series of next generation satellites HawkEye 360 is deploying to complete its baseline constellation.
HawkEye 360 sees itself as the "first commercial company to use formation flying satellites to create a new class of radio frequency (RF) data and data analytics".
First launched in December 2018, HawkEye 360's "microwave-oven sized satellites" track radio signals from space to identify activities such as poaching, illegal fishing, military clashes and oil smuggling, the firm says.
Cluster 2 is composed of "larger, more powerful satellites that will allow for HawkEye 360 to generate even greater insights, geolocating more signals across a wider frequency range with improved accurate and reduced data latency for more timely deliver to customers", HawkEye said.