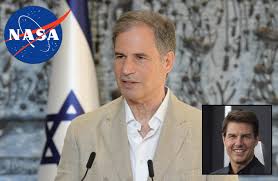 Paris, 20 November 2020. – Israel is going to send its second-ever astronaut into space, the Israelian press reported.
The former fighter pilot Eytan Stibbe is to head to the International Space Station (ISS) late next year, the Times of Israel reported.
The newspaper cited an announcement made at President Reuven Rivlin's residence in the presence of the son of Israel's first astronaut, Ilan Ramon, who died in the Columbia space shuttle mission in 2003.
Eytan Stibbe is a colonel in the Israeli Air Force reserves who flew as a fighter pilot for 43 years and participated in dozens of operational missions, the newspaper said.
He is the founder and chair of Vital Capital Fund and has worked over the last 35 years on developing business and financing initiatives for infrastructure projects in the developing world.