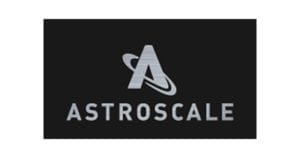 Luxembourg, 13 October 2020. – Astroscale raised an additional funding of $51 million from a group of investors, bringing the total capital raised to $191 million, the Japanese orbital debris removal company said today.
This latest round 
makes Astroscale the most funded on-orbit services and logistics company globally and most funded space venture in Japan, the Tokyo-based company said.
The investment raised since its founding in 2013 has allowed Astroscale to establish a global footprint across five countries and grow to over 140 team members, Astroscale said. "Each of the five global offices are working in concert to achieve the Astroscale mission of safe and sustainable development of space for future generations."
Astroscale Japan is on schedule to ship the pioneering End-of-Life Services by Astroscale-demonstration (ELSA-d) mission, the world's first demonstration of commercial orbital debris removal, the company said. Astroscale U.K. is leading the development of the In-Orbit Servicing Control Centre. Astroscale U.S. and its new subsidiary Astroscale Israel are focused on satellite servicing research and developing a mission for life extension of geostationary satellites.
With the addition of an administrative office in Singapore, Astroscale is uniquely positioned to meet the global challenges of securing orbital sustainability, the company said.