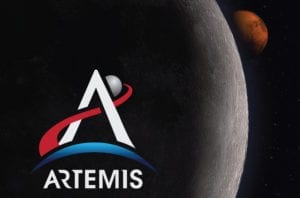 Luxembourg, 13 October 2020. – Seven countries around the world plus the United States have now signed the U.S. space exploration Artemis accords, NASA Administrator Jim Bridenstine said.
"The Artemis program will be the broadest and most diverse international space exploration coalition in history," Bridenstine said on Twitter today.
"With today's signing, we are uniting with our partners to explore the Moon and are establishing vital principles that will create a safe, peaceful, and prosperous future in space for all of humanity to enjoy," Bridenstine said in a NASA release.
The nations that have signed the Artemis Accords are Australia, Canada, Italy, Japan, Luxembourg, United Arab Emirates (UAE), UK, and the U.S.
Kai-Uwe Schrogl, seconded from the European Space Agency (ESA) to the German Federal Ministry for Economic Affairs and Energy in Berlin to support the German EU Presidency, said in a SpaceWatch.Global interview today: "The U.S. is approaching, one by one, single European states with the Artemis accords. These accords are interesting and useful, but also unacceptable, in some respects, in particular when it comes to private property rights."
"The diplomatic issue is that the U.S. was able to separate and split European states when some of them are happy to strike their bilateral deal without even asking the others. It's a bit of a reality check for a joint European space diplomacy. We have to stand together", Schrogl said.