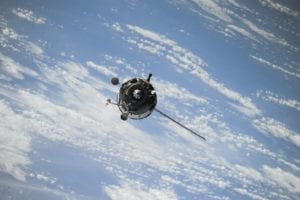 by Raphael Roettgen
September saw over US$300 million of space financing rounds, including blockbuster rounds for Chinese launcher LandSpace and the Finnish SAR constellation ICEYE. Notably absent this month were large rounds for satellite communications companies, like those we have seen in many previous months.
On the deal front, one transaction of note was the acquisition, by Intelsat, of the commercial aviation business of inflight connectivity provider Gogo, for US$400 million.
Company
US$m
Country
Subsector
Investors
LandSpace
175.6
China
Launch

Country Garden, Gopher Asset Management, Lightspeed China Partners, Matrix Partners, National SME Development Fund, Sequoia Capital

ICEYE
87.0
Finland
Remote sensing (SAR)
DNX Ventures, Draper Associates, Draper Esprit, European Investment Fund, NewSpace Capital, OTB Ventures, Promus Ventures, Seraphim Capital, Space Angels, Tesi, The Luxembourg Future Fund, True Ventures

GHGSat
30.0
Canada
Remote sensing (emissions)
Business Development Bank of Canada, FTQ, Investissement Quebec, OGCI Climate Investments, Schlumberger, Space Angels

PLD Space
8.3

Spain
Launch
Arcano

Cloud Agronomics
6.0

U.S.
Remote sensing – downstream (agri)

SineWave

QuadSAT
2.4
Denmark
Satcomm (testing)
Helge Munk, Seraphim Capital, Vaekstfonden

Sugarhouse Aerospace
0.2
U.S.
Launch (suborbital)
not disclosed

Progesja Space
0.05
Poland.
Spacecraft components (prop.)

Space3AC

LiveEO
N/A
Germany
Remote sensing – downstream (infrastsructure)

Andrew Kuper, DvH Ventures
Lumi Space
N/A
U.K.
Spacecraft components (photonics)

UK Space Agency (grant)
Near Space Labs
N/A
U.S.
Remote sensing

(strat. balloons)

CivStart

OTB Space Program 1

N/A
Poland
Venture Capital

EIF
Stratodyne
N/A
U.S.
Remote sensing (strat. balloons)

TSVC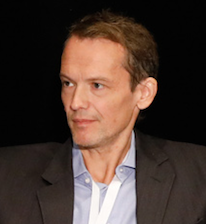 Raphael Roettgen provides financial advice to and invests proprietary capital in space companies as a managing director and founder of E2MC. He also advises institutional investors and governments on space. Previously, Raphael has held senior roles at global investment banks and hedge funds and was also a fintech entrepreneur in Brazil. He holds degrees in finance from Wharton, machine learning from PUC-Rio and space studies from the International Space University, as well as the CFA and FRM charters.