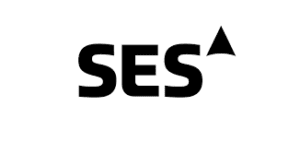 Berlin, 23 September 2020. – Luxembourg-based satellite operator SES connects Microsoft's new Azure Orbital cloud service with its Medium Earth Orbit (MEO) space assets, the company said on 22 September.
"As pioneers in Microsoft's new cloud ecosystem in space, the two companies will make joint investments in Azure Orbital ground stations that SES will deploy and manage for the MEO and Earth Observation segments. The first MEO and Earth Observation gateways will be located in Phoenix, Arizona, and Quincy, Washington respectively," SES said. "In anticipation of O3b mPOWER, SES's next-generation MEO communications system, SES and Microsoft will seamlessly co-locate several telemetry, tracking and command (TT&C) systems and data ground stations with Microsoft's Azure edge sites."
Microsoft currently works with three satellite operators, SES, Intelsat and Viacom, to build its space-based cloud ecosystem. SES operates the MEO high-performance constellation O3b and prepares for the launch of its next generation, O3b mPOWER, in 2021.
Microsoft's Azure Orbital competes with Amazon Web Services (AWS) which recently launched a dedicated business unit called AWS Aerospace and Satellite Solutions.