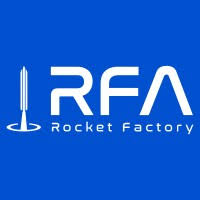 Berlin, 28 September 2020. – Rocket Factory Augsburg selected the Norwegian Andøya Space for its maiden launch in 2022, the German start-up announced today.
Andøya Space is developing a new launch complex on Andøya island in Northern Norway, 35 kilometers south of their existing sub-orbital launch site. The new site will provide operators of vehicles in the 1.5t payload class with independent integration facilities and access to two launch pads with necessary support infrastructure. Andøya Space is owned by the Norwegian Government (90%) and the Norwegian aerospace company Kongsberg Defence and Aerospace.
Rocket Factory, backed by the German satellite manufacturer OHB and the Munich-based venture capital firm Apollo Capital Partners, is developing a launcher system called RFA ONE for small satellites with a payload performance of up to 1.500kg to Low Earth Orbit (LEO).
"This partnership is pivotal, it allows RFA and Andøya to launch the first satellite into orbit from continental Europe with an European launcher" said Dr. Stefan Brieschenk, Chief Operation Officer of RFA. Jörn Spurmann, Chief Commercial Officer of RFA, said. "Andøya Space is the most advanced micro launcher spaceport project in Europe. We believe to have found the best partner to start with the delivery of our end to end launch service to our customers in 2022."