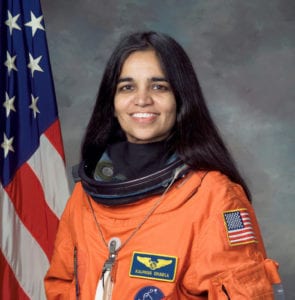 Washington, DC, 9 September 2020. – Northrop Grumman has named its next cargo and supply mission to the International Space Station (ISS), the NG-14 Cygnus spacecraft, after Space Shuttle astronaut Kalpana Chawla.
Kaplana Chawla and six other colleagues died on board of Columbia in February 2003 when the Space Shuttle disintegrated reentering the atmosphere 16 minutes prior to its scheduled landing.
Cygnus NG-14 is scheduled for launch end of September from Wallops Island, Virginia.
"It is the company's tradition to name each Cygnus after an individual who has played a pivotal role in human spaceflight," Northrop Grumman said. "Chawla was selected in honor of her prominent place in history as the first woman of Indian descent to go to space."