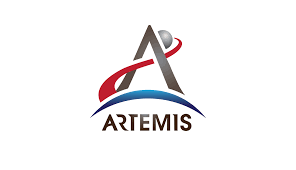 Berlin, 27 September 2020. – The Italian Government has signed a contract with NASA to contribute to the U.S. space agency's Artemis program.
NASA Administrator Jim Bridenstine signed a joint statement of intent with Italian Undersecretary to the Presidency of the Council of Ministers Riccardo Fraccaro, representing the Italian government, articulating strong mutual interest between the two countries in pursuing Italian contributions to lunar exploration activities as part of NASA's Artemis Program, NASA announced.
The signing took place on 25 September. The Italian newspaper Corriere della Sera reported that Italy invests more than a billion euros in Artemis.
"Today's signing represents the latest chapter of successful cooperation between the U.S. and Italy in the area of space exploration," Bridenstine said. "With a long history of successful collaboration in human spaceflight, as well as in Earth and space science, the Italian government's strong support for Artemis assures this partnership will extend the cooperation in the next phase of exploration on the lunar surface."
Through Artemis, NASA will land the first woman and next man on the Moon in 2024 and establish sustainable lunar surface exploration by 2028. NASA's lunar operations will provide the agency with the experience and knowledge necessary to enable a human mission to Mars.