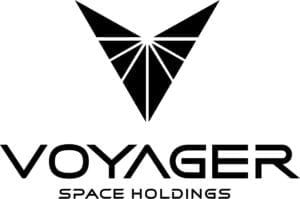 Voyager Space Holdings, a leader in integrated space services, announced that its subsidiary, Altius Space Machines was selected as a subcontractor to Dynetics, a wholly-owned subsidiary of Leidos, to support the development of a human landing system for NASA's Artemis program. With Altius support, Dynetics aims to enable the Artemis program that will land the first woman and next man on the Moon by 2024.
Leveraging its expertise in space robotics, Altius develops on-orbit servicing technology, specializing in on-orbit assembly and manufacturing, orbital rendezvous and capture robotics, as well as in-space refueling. Altius will support development of the docking and refueling interfaces between the Dynetics lander and the modular propellant vehicle drop tanks, leveraging technologies the company has been developing for the satellite servicing and in-space refueling markets.
"We are living during an incredible time for the space industry, and developing a human landing system is a vital step as we embark on a new era of space exploration," said Jonathan Goff, founder and CEO, Altius Space Machines. "Altius is excited to support Dynetics as it helps NASA achieve its Artemis mission."
Altius' partnership with Dynetics continues a momentous inaugural year for Voyager, which includes the holding company's recent acquisition of Pioneer Astronautics. Pioneer Astronautics is currently focused on making sustainable life beyond Earth a reality, and was recently one of four businesses selected by NASA to help mature a range of lunar technologies for the sustainable exploration of the Moon, also under the Artemis program.
Both Altius and Pioneer Astronautics' successes demonstrate the tangible benefits of Voyager's model, with increased vertical integration and mission capability helping to enable humanity's most ambitious projects.
"Voyager and its subsidiaries continue to perform extremely well and we are excited to participate in the development of the next generation human landing system for the Artemis program," said Matthew Kuta, president and COO, Voyager. "We're proud to support Altius as it contributes to this historic mission."
For more information on Voyager please visit: https://voyagerspaceholdings.com/