The Australian Government has given the all clear to Japan's space agency to land its capsule carrying samples from a 4.5 billion year old asteroid in the South Australian outback. Minister for Industry, Science and Technology Karen Andrews has formally approved the return of JAXA's Hayabusa2 near Woomera later this year.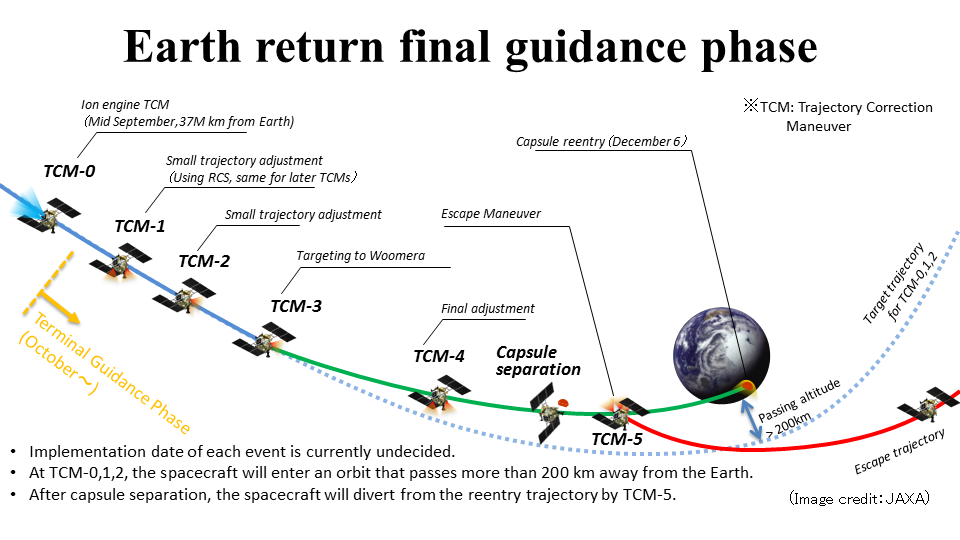 "I am delighted to have given the tick of approval for the Hayabusa2 to land at the Woomera Prohibited Area and am thrilled JAXA has chosen to partner with us on the capsule's re-entry," Minister Andrews said. "This mission is a very important scientific and technical feat, as the first ever sub-surface asteroid sample to be returned to Earth."
"This landing will enable scientists to gain insights into the origin and evolution of the solar system including organic matter and water, which could hint at how our oceans came to be. It also reinforces Australia's place as a trusted partner in space, as we look to triple the size of the local sector and create 20,000 new jobs by 2030."
Dr Megan Clark AC, Head of the Australian Space Agency said the Hayabusa2 mission is important to further Australia and Japan's collaboration on space activities. "This is an exciting mission; our regulatory role is to ensure the safety of space activities. More broadly, we have been supporting JAXA by co-ordinating efforts across the Commonwealth and South Australian Government to plan for the sample capsule's recovery and return to Japan."
JAXA President Dr Hiroshi Yamakawa said approval to carry out the re-entry and recovery operations was "a significant milestone. We would like to express our sincere gratitude for the support of the Australian Government as well as multiple organisations in Australia for their cooperation," Dr Yamakawa said. "We will continue to prepare for the successful mission in December 2020 in close cooperation with the Australian Government."
The Morrison Government is investing close to $700 million into the space sector as part of our goal to triple its size to $12 billion and add up to 20,000 additional jobs by 2030. The Hayabusa2, which launched from Japan in December 2014, is due to make its return on 6 December 2020.