by K.-P. Ludwig, Sonay Sarac, Dr. Christian Langenbach – DGLR-Space Science & Application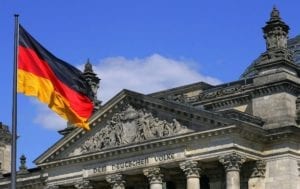 In view of Germany's specific role in the international markets for space products and services, in which national organisations have long been active as well-positioned providers and diverse users -, consideration has been given for years to the question of whether there is a need for national space legislation that goes beyond the national implementation of UN treaties. In addition to the globally applicable economic and trade agreements (e.g. the WTO) and in compliance with other sets of rules like export controls, new space policy legislation should cover all topics that should, in particular, regulate the operation of private space activities today, and in the foreseeable future.
Nowadays, space is notably an economic sector which physically has no territorial boundaries. Any national legislation therefore can primarily only regulate business activities that are carried out by German operators. This includes, for example, launch services from rocket launch sites or the control of individual satellites or fleets from ground control stations. In view of emerging developments (e.g. congested orbits and stationing of space weapons) it should at least be considered  whether laws also cover the technical development or manufacturering of space systems and their components as well as the development or sale of services in earth observation, telecommunications, and navigation.
When taking a closer look at all market segments, it quickly becomes clear that before any regulation can be introduced, it would first be necessary to gain clarity about what intention or rather what strategy German policymakers are pursuing with their legislation. In view of the comprehensive technology funding of space travel since the mid-1960s, primarily by BMBF and BMWi, many things are conceivable, but perhaps not everything is intended. For example, a rocket launch in the Northern Hemisphere (i.e. > 90%) usually takes place in a N-NE-E direction, which for safety reasons requires flying over uninhabited territories or water, so that a possible accident in the flight direction would not cause or at least limit damage. In addition, High-Energy-Fuels are extremely toxic and the question of a development or production site (see German Environmental constitutional law) will be as difficult to answer as the search for a final repository for nuclear waste is difficult to accomplish.
This strategy development should also include, among other things, the political question in which technological sectors the exporting nation Germany wants to act "autonomously" or wants to license private space operations. The current COVID-19 pandemic has made it painfully clear to us that we are suddenly becoming frighteningly dependent on global suppliers as a result of cost-cutting and production relocations to other regions of the world. Even if they wanted to or were allowed to supply us, it should be possible to do so via functioning transport routes. After more than 50 years of active space history in Germany, the key question is: In which technology, product, or system fields should national competence be maintained, built up, expanded, or newly developed? This question can be applied above all to the national demand for scientific, commercial and military applications where Germany is bound by international agreements and partnerships (e.g. with the European Space Agency ESA and NATO). Here, the desired structures are gradually being formed and expanded in terms of industrial policy by means of appropriate sovereign contract awards. With regard to the prospects in the commercial markets, the national development and production priorities are rather determined by the involved companies.
Finally, it is necessary to determine which state structures should represent German space interests on the international stage or accompany and control the corresponding developments on the national level. For example, research policy interests could continue to be represented by experts from the German Aerospace Center (DLR). With regard to security policy interests and military space applications, competencies will be gradually built up in the German Army. Whether an umbrella organisation in the Federal Ministry for Economic Affairs and Energy (BMWi) is needed for commercial business certainly requires further political consideration.
The content of legislation based on this must ultimately translate the political and strategic guidelines into operational rules, for example for private activities. Based on a first draft, which was developed a few years ago in the BMWi, following regulations should be laid down, among other things:
First, a legal embodiment of the following objective: the development and use of European satellite technologies and systems through national contributions for the protection of national critical infrastructures, their services and the protection of the citizens
the formal process of state licensing of companies that sell space products or offer services from German territory, including the designation of the sovereign body responsible for this (structure, tasks, connection, etc.)
the implementation of licensing criteria for companies that, for example, develop space weapons on German territory or want to launch or operate weapon-carrying systems (i.e. systems that could disrupt or destroy other satellites). Exceptions could be defensive non-kinetic subsystems such as Jammer and DEW as blinding weapons, to secure own operations against externally harmful interference in case of conflicts
the determination of conditions and rules for state guarantees or damage coverage from a set amount to settle claims arising from the operation of the systems (e.g. satellite crash over inhabited territory) which cannot be covered by private insurance policies. To give just one best practice example: the French law mentions here a state guarantee of 60 million €
the establishment of rules for prioritising sovereign tasks over commercial interests, for example in the case of parallel operation of state/military and private systems:

Similar to the Satellite Data Security Act (SatDSiG), it must be regulated, for example, whether private service providers can be prohibited for a limited period of time from offering telecommunications, navigation or earth observation information of the region concerned on the free market in the event of a crisis
Depending on the type and duration of state intervention, the question of the subsequent extent to which the state is liable to pay damages must be clarified with regard to the economic loss

the specification of safety requirements for a low-interference and environmentally compatible operations to avoid, for instance, space debris by installing suitable subsystems like deorbiting kits or On-Orbit-Services
a national legislation that includes statements on the German position for internationally harmonized regulations for a global space traffic management infrastructure which regulates the safe, cooperative operation of several private and governmental constellations. In this context, it should also be clarified at an early stage and at the international level to what extent the granting of national licenses should be limited with regard to a maximum number of satellites. For instance, in 2018, more than 100 nations have launched their own satellites, which are currently coordinated on the multilateral level via the ITU with regard to frequencies and orbital positions
the regulation of state access to services and data of German-based private companies in the areas of earth observation and other satellite applications critical for national security and appearing necessary in the event of a crisis to fulfil sovereign tasks. This act should also include naming the responsible state bodies and their competencies for the collection, processing, linking, and security of the data and services.
The final question of "whether" and if "how far" a set of facts require national, proactive and pro-competitive legislation is a political decision and will also depend on the respective legislation of other space-faring nations and their understanding of the necessity for some of the issues mentioned to require supranational agreement (e.g. at UN/ITU/EU/NATO level).
In view of current military armaments by individual states and the complex geopolitical dynamics, the latter will certainly be a real diplomatic challenge, especially since the major space faring nations, USA, Russia and China, either make no secret of their attitude towards multilateral agreements or try to embed their geopolitical self-interests into resolutions.
German original version named: "Deutsche Weltraumpolitik: ihre Strategiefindung und Gesetzgebung"on LinkedIn here.