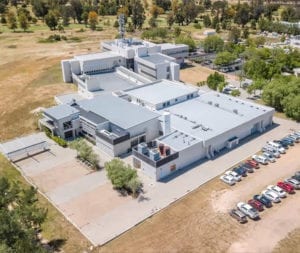 Dragonfly Aerospace picks up the flag in latest chapter in the proud history of South African space engineering and space missions. This history starts with the national space program of the 1980's and plots a path through 7 satellites and another 6 payloads built and launched with local and international customers along the way. Most recently the team delivered a hyperspectral imager due for launch later this year.
"Dragonfly Aerospace envisions a future where our compact high-performance imaging satellites and payloads enable large imaging constellations that provide persistent views of the Earth in a wide range of spectrums giving unprecedented business intelligence and improving the lives of people around the world." says Dragonfly Aerospace CEO Bryan Dean. "Members of our team have worked on every microsatellite space mission since South Africa entered the space race and we are ready to make this future a reality."
Dragonfly Aerospace is investing in a 3000m² design and manufacturing facility with 1000m² of cleanroom areas for microsatellite constellation production. The facility is situated in Techno Park, the technology hub of the Western Cape in South Africa and consists of satellite and imager assembly cleanrooms, development and environmental test labs and office areas. The satellite assembly clean rooms are ISO 8 controlled, while the imager assembly clean rooms are ISO 7 controlled and ISO 6 flow cabinets are used for imager focal plane assemblies.
Dragonfly Aerospace plans to produce up to 48 satellites per year with a production line building up to 16 satellites in parallel. The facility is designed to build satellites from 50kg to 600kg and from CubeSat imagers to sub-metre microsatellite imagers and is intended to serve commercial and civil space customers.
More information at: www.dragonflyaerospace.net.