by Jose Salgado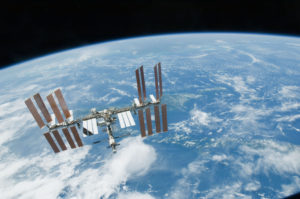 Orbiting 400 km above us lies the most expensive man-made object ever built, the International Space Station (ISS). At a cost of more than $160 billion, its first module was launched into space in 1998, and the station's first version was completed in 2011. 
NASA is the main supporter of the ISS, with an investment of more than $100 billion and a yearly operating cost from $3 to $4 billion, but such support might end by 2024, as the US government seeks to redirect funding to other missions like Artemis (lunar exploration) and Gateway (station in lunar orbit).
What will happen to the ISS if NASA stops funding? It might become a space hotel, at least that could be one of the options included in a broader strategy from the agency to fully privatize the ISS. On June 7, 2019, the agency announced its plan to open the ISS to expand commercial activities, making available 5% of the station's resources for commercial non-R&D. 
Private space travel
An interesting aspect of the NASA directive is the emphasis on private-astronaut missions. The Commercial and Marketing Pricing Policy even lists the price of regenerative life-support and toilet use ($11,250 per day) as well as a data downlink ($50 per GB). Another highlight of the plan is the possibility to use up to 90 hours of an ISS crew member's time for marketing purposes. This means that you can buy astronaut-time at a rate of $17,500 per hour for advertising. 
But probably the most notorious element of NASA's strategy is the opening of ISS docking ports for commercial modules. This was good news for Axiom Space. In February 2020, NASA selected the Houston-based company to provide at least one habitable commercial module to be attached to the station.
According to Michael López-Alegría, former NASA astronaut and Axiom's VP of Business Development, "Receiving exclusive permission from NASA to attach to the ISS was a turning-point that has resulted in a large windfall of additional investor interest. We plan to open our Series B round soon."
With a launching date scheduled in 2024, Axiom's mission is to build the world's first internationally-available commercial space station, to eventually succeed the ISS upon its retirement. In the short term, the company's clients will be professional astronauts coming from countries that either do not have a human spaceflight program, or those that do but don't have as much access to the ISS as they would like. In the long-term (after the ISS retirement), additional clients will be those countries that want to continue their activities in LEO. The research customers will likely mirror those of the ISS today.
"We see large growth in the in-space manufacturing market, and also high demand from corporate brand and media companies." adds López-Alegría, concluding that "there is a robust market for private astronauts." Thanks to a contract with SpaceX, Axiom currently offers an eight-day round-trip to the International Space Station for only $55 million, including training, crew provisions and safety certifications.
About Jose Salgado: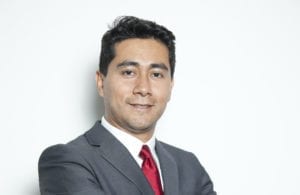 President of the Canadian Chamber in Italy, a Chamber 2.0 that focuses on innovation and new technologies. Honorary advisor to the Italian Intergovernmental committee for space. Columnist at COSMO magazine and Business Insider Mexico. Space Economy advisor.