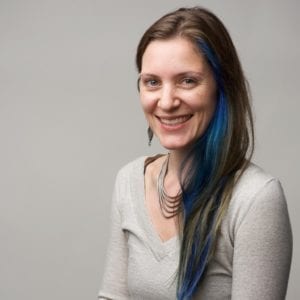 In this week's Space Cafe Web Talk, Jessy Kate Schingler, Director of Policy and Governance for the Open Lunar Foundation, and a founding convener of the Moon Dialogs shared some food for thoughts on lunar policy and future governance models.
Jessy Kate Schingler talked about the rise of lunar policy, where the Moon, its topography, and cislunar space intersects with nascent private and state activity over the next 5-10 years. She focussed in particular on participation:
the emerging role of private actors and how they can have a seat at the table.

the tension raised by the Artemis accords between open standards and private partnerships.

and what the lunar policy agenda should look like on a ten year horizon

the concept of safety zones as a particular area will be addressed.
She also answered relevant questions from the audience.
This Space Cafe Web Talk, held on 23 June 2020, was hosted by Torsten Kriening, publisher of SpaceWatch.Global and COO of ThorGroup GmbH. The Space Café WebTalks series is SpaceWatch.Global's innovative webinar platform featuring global space experts.
The complete video can be seen here: