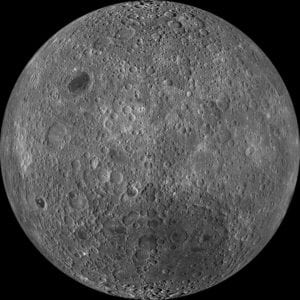 Responding to President Donald J. Trump's Executive Order on Encouraging International Support for the Recovery and Use of Space Resources, Russian government spokesman Dmitry Peskov, the personal press secretary of Russian President Vladimir Putin, told the TASS news agency that any attempt at "privatizing" space would be considered "unacceptable."
Mr. Peskov, however, could not definitively say whether the U.S. executive order amounted to an attempt at privatizing space, and said that, "Such decisions need a legal expertise. First, it is necessary to study it relying on legal approaches."
"I would refrain from doing it right now. But any attempts at 'privatizing' outer space in these or those formats — right now I cannot say whether it can be viewed as an outer space 'privatization' attempt — would be unacceptable," Peskov added in comments made to the TASS news agency on 7 April 2020.
On 6 April 2020 President Trump issued the Executive Order on Encouraging International Support for the Recovery and Use of Space Resources that rejects the concept of space as a global commons, and also calls on the international community to reject the 1979 Moon Agreement that to date only 18 countries have signed and ratified. Russia is not a party to the 1979 Moon Agreement.
On 11 April 2020, however, the Russian Ministry of Foreign Affairs announced that both Russia and the United States have agreed to establish a joint working group that will discuss mutual areas of interest in space policy.
Russian Deputy Foreign Minister Sergei Ryabkov told the Kommersant daily newspaper in Russia that, "The Russian side has handed in its proposals on the essence of this work to the US side and now expects the response."
U.S. Assistant Secretary of State for International Security and Nonproliferation, Christopher Ford, also endorsed the formation of the joint working group. Ryabkov and Ford had earlier met in January 2020.
Whether the joint working group will facilitate compromise and even agreement on Russian support for the U.S. executive order on space resources, as well as other issues such as the weaponisation of space, remains to be seen.