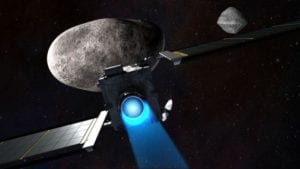 Aerojet Rocketdyne develops and manufactures advanced propulsion and energetics systems for customers including the U.S. Department of Defense, NASA, and other agencies and companies. During the 70th International Astronautical Congress in Washington, D.C. in October 2019, SpaceWatch.Global's Ksenia Synkova met with James Ellinthorpe, Business Development Manager at Aerojet Rocketdyne, to learn more about their important contribution in launching America's next space age, providing systems and components that will help to improve space-travel.
Welcome to an exciting world of engines!
James, thank you very much for making time for this interview. Please tell me a bit about yourself, and tell me about the structure of Aerojet Rocketdyne.
I've worked in the space industry for 35 years: for the last 10 years I've been at Aerojet Rocketdyne, which is primarily a provider of rocket propulsion, but we do power systems and specialty metals as well.
In the United States we have the widest range of different rocket propulsion products; in fact we probably have the widest range in the world, at least within one company. We have everything from electric propulsion with a few millinewtons of thrust all the way up to very large liquid engines like the one displayed here at IAC 2019: 500,000 pounds of thrust which is about 2,000,000 kilonewtons. We also do solid rocket motors, nuclear propulsion, and hypersonic propulsion.
In May 2019, as part of the Artemis program, NASA selected commercial Moon landing service providers that will deliver science and technology payloads in July 2021 under Commercial Lunar Payload Services (CLPS). Are you planning to participate in this mission to the Moon in 2021?
Yes, very much so. We are not a prime integrator, so we are typically subcontractors to a prime integrator like Lockheed Martin, Boeing, Deep Space Systems, or Northrop Grumman. We're working with all the primes that we normally work with to provide as many of the engines as possible for the lunar programme. If you go back to the last lunar programme on the Saturn V Apollo stack, there were nine different types of engines: from the launch vehicle to the service module to the crew module. The engine companies were all competitors in those days. But of those nine engines, eight were made by companies that are now Aerojet Rocketdyne. So, we have a very rich history of supporting lunar launches and lunar landings.
Aeroject Rocketdyne is currently working on plans for engines within the next five years for lunar exploration?
You have to leave aside the launch vehicles, because those engines have already been selected and are being built, and we are doing some of them. But for the lunar architecture, NASA still needs to decide which companies it will hire for the descent and ascent units, then the managers for those companies will decide what engines to use. They can choose from several different types of engines. Going back to the Apollo programme, the engines in the cis-lunar elements, which were the Apollo crew and service modules, those engines all used what's called storable propellants. These do not need to be specially refrigerated or chilled. They are very reliable, and there is a lot of heritage with the engines that burn them. These types of engines are strong candidates for the lunar architecture this time around as well.
However, there are other potential types of engines being proposed as well. Some of them have been displayed and announced here at IAC 2019. Some people are proposing engines that use oxygen and hydrogen, which has the benefit of very high efficiency.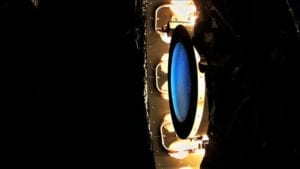 Why is using oxygen and hydrogen so significant?
Because for the Moon, you can create hydrogen and oxygen using the ice we know is present there in abundance. To do so takes energy, but it is at least possible to send a solar array or a nuclear power source that could break the ice which exists on the moon into propellants, that you could use in a rocket engine in the future.
My personal opinion is that storable engines are a much more practical choice, at least for the next several years. Some people are also looking at methane and oxygen, which I think is driven by the same idea of creating propellants at the destination, except in this case, they're thinking ahead to Mars where there is carbon and water. These are the ingredients which could be used to create methane on Mars to fuel your return journey, for example. I believe that's what they're thinking; but it's very hard to beat storable propellant engines, especially when you do them right and make them very efficient. Though, currently, we don't have large engines of that nature that are in current production in this country. We do have existing designs that would be relatively easy to put back into production.
Does Aerojet Rocketdyne sell to companies outside the US?
We do. It's more difficult, of course, to sell outside the US. And, generally, it isn't possible at all if there is an equivalent product available in that country. So, in Europe, for example, if they have a very similar product available which is made within Europe, European companies, especially if it's a government- funded programme, are going to buy from the local partner.
We do sell other products to European and Japanese customers. We haven't sold to outside those two locations, to my knowledge, but we're certainly very prepared to do so. And the export control laws are not as rigorous when it comes to satellite propulsion as is the case for launch vehicle propulsion. So, yes, we have a lot of customers and we'd love to have more.
How do you measure your success? 
Four years ago, when there were two launches on the same day, I think we counted 77 different products of ours being used on one of those two launches including the payloads. And they all operated successfully! This is how we measure success. It's also how we measure true cost, because even though you might save $50,000 on engines with a less expensive competitor, if the mission fails it doesn't sound very good to go to your boss or your customer and say "Well, I sure saved money on that failure."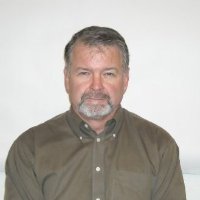 Jim Ellinthorpe works in Business Development for Aerojet Rocketdyne. He has held his current position for ten years, supporting the business goals of the Space Business Unit with a focus on primary propulsion systems both liquid and solid for satellite launch systems, satellites and human space systems. He has an extensive background in launch vehicles, both US and non-US systems, and in the space industry generally. Prior to his current role, Ellinthorpe worked at the Boeing/Sea Launch company where he was successively Marketing Director for Commercial Launch Services, Advanced Programs Manager and Land Launch Program Manager. 
Before Sea Launch, Ellinthorpe held a number of positions at Lockheed Martin on the Trident and Athena programs including mechanical designer, mission manager, marketing manager and nine years in Europe as liaison with non-US Trident suppliers. He has a Bachelor of Sciences in Mechanical Engineering and Bachelor of Arts in European History, both from Tufts University, and a Master of Arts in International  Relations from Johns Hopkins University.
SpaceWatch.Global thanks James Ellinthorpe, Business Development Manager of Aerojet Rocketdyne, for the interview.
The interview has been edited for style and length.