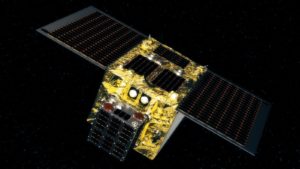 One of the more notable space stories of the past few weeks is that of two Russian satellites allegedly 'stalking' a KH-11 reconnaissance satellite operated by the US National Reconnaissance Office (NRO). Given heightened geopolitical tensions between great powers and the increasing occurrence of Rendezvous and Proximity Operations (RPO) in Earth orbit, SpaceWatch.Global will publish expert perspectives on this unfolding story over the coming days and weeks.
Our third perspective comes from Dr. Kazuto Suzuki, Japan's leading space policy expert. 
1) How would you characterize the alleged maneuvers of the Russian satellites?
One of the difficulties of monitoring activities in space is that even though you know where satellites are, you don't know what they are doing and why they are doing so. The maneuvers of Russian satellites can be, and should be, characterized as a threat because of the opaqueness of its intention. Any maneuver in space should declare its intention if it is for benign and peaceful activities. If it is not declared, it should automatically be regarded as a covert mission.  If there is a covert intention that cannot be declared, it is easily assumed that the activity is a threat.
2) General Jay Raymond, Commander of the U.S. Space Force, has characterised the maneuvers of the Russian satellites as "threatening" and "destabilizing." Is this a fair characterization?
It is fair from a Japanese point of view. Japan is now discussing potential harm to space systems, not only for Japanese-owned and -operated satellites but also those of its allies, and is considering scenarios for responding to those threats. One of the potential harms considered are rendezvous and proximity operations (RPOs) without clear intention. Since Japan is considering setting up international rules or a code of conduct for supporting private companies carrying out RPOs for debris removal and on-orbital services, these undeclared RPOs should be characterized as threatening and destabilizing.
3) What can/should be done to mitigate/stop these kinds of incidences? How likely are we to see anything done at all?
The solution is to set up international rules or a code of conduct for RPO's. It is not the operation per se but the lack of transparency that makes everyone nervous. It may not be easy to set up these rules, but it can be done by practice. The European Space Agency (ESA) has contracted with private company, ClearSpace, for removing the upper stage of a Vega launch vehicle, and the Japan Aerospace Exploration Agency (JAXA) has designated private company, Astroscale, as a commercial partner.  These private companies will conduct their operations with transparency and a clear set of intentions. These practices will set up precedents and will reflect on the future operations by other entities. Hopefully, establishing practices will push governments to consider the institutionalization of these practices by setting up international rules or a code of conduct.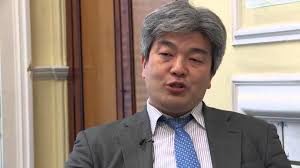 Kazuto Suzuki is Professor of International Politics at the Graduate School of Law of Hokkaido University, Japan. He graduated from the Department of International Relations, Ritsumeikan University, and received his Ph.D. from Sussex European Institute, University of Sussex, England. He has been working on issues related to science and technology, industrial policy, and regulations of the European Union. He worked in the University of Tsukuba from 2000 to 2008, and then moved to Hokkaido University. He has conducted research from an International Political Economy perspective in Space Policy, together with nuclear energy policy (contributed to Independent Investigation Commission of Fukushima nuclear accident), export control policy, science and technology policy, counter-terrorism, and policies on market regulation. A prolific author, his most recent publications include, Regulatory Power of European Union (2012, Japanese) and Space and International Politics (2011, Japanese), and Policy Logics and Institutions of European Space Collaboration (2003).