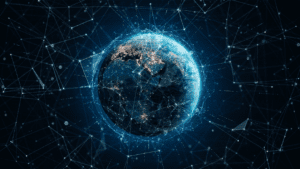 By David Meltzer
NewSpace. Space 2.0. Smallsats. LEOs. 5G. IoT. Cubesats. Reusable launch vehicles, and even 3D printing of launch vehicles.
The innovations and opportunities for those in the satellite industry seem to come almost as fast as satellites are launched. With these opportunities come compelling issues such as orbital debris, sustainable space operations, and cybersecurity. Long-standing matters such as access to spectrum, financing, signal interference, and antenna performance remain front and center as prerequisites to a healthy industry. These are some of the known opportunities and threats our industry faces. As technologies, markets, and services emerge, additional opportunities and threats will emerge as well.
The apocryphal and somewhat ironic phrase "may you live in interesting times" captures the sentiments of many in the industry. However, I am among those who see the many opportunities and challenges as a sign of a vibrant industry with great potential for growth. Certainly, the likes of Elon Musk, Richard Branson, and Jeff Bezos share an optimism in the future of LEO systems that must be acknowledged and appreciated. Many smart companies are investing in these LEO systems as well as investing in the development of new antennas, services, and networks. Venture capitalists are also making very large bets in the industry. Some of these bets will succeed: what appears to be speculative and risky today will appear obvious and safe in hindsight.
For those companies that are in the early stages, those that have the next "hot" product or service, the challenges to long-term viability can be significant notwithstanding their product or service. Securing financing is always a challenge despite the increased availability of funding sources compared to earlier times. Equally important is hiring the right people who can transform an idea into reality. Spectrum rights, government approvals, partners, and a host of other steps await those seeking to successfully execute a business plan and bring it to fruition.
One avenue to achieving long-term viability that is often overlooked by early stage companies is joining a trade association. A trade association offers several advantages to an early stage company which may not have the people or finances needed to advocate for its interests with regulators and other stakeholders. A trade association can:
Be an advocate for the industry before regulators.
Promote its members with key stakeholders such as government, industry, and potential investors.
Provide promotional opportunities at conferences, via social media, and by traditional media.
Enable its members to meet other members and learn from their successes and failures.
Participate in working groups comprised of experts from around the industry in regulatory, space and ground segment technology, humanitarian action, and other topics.
Provide specialized benefits not available to non-members, such as discounts on conference registration fees.
In order to meet the needs of early stage companies in the space industry which might otherwise lack the financial resources to join a trade association or are unaware of the membership benefits, GVF is launching a new level of membership for qualified "NewSpace" companies. As the sole global trade association of the satellite industry—consisting of members from around the world which are operators, manufacturers, system integrators, service providers, and other parts of the communications satellite ecosystem—GVF is ideally positioned to be a forceful voice for NewSpace companies.
Companies meeting the requirements for NewSpace membership in GVF will enjoy many benefits, including the following:
Membership in GVF working groups such as its Regulatory Working Group
Speaking opportunities at GVF-organized-and-coordinated events
Registration discounts at GVF-supported events
Discounts on GVF training
Organization logo and profile of products and services in online (searchable listing) and printed GVF Directory
Eligibility to post organizational news and solutions case studies online
The membership for a qualified NewSpace company is FREE for the first year, provided the company commits to pay the Associate Membership dues of US$5,000 in Year 2. In order to qualify, the company must certify that it meets the following criteria:
The company has 1-25 Employees
It has raised less than US$10 million
Neither the company nor its corporate affiliates have publicly traded debt or equity and are not part of a government department, ministry, agency, or instrumentality.
The company is primarily engaged in lowering the barriers to space by developing or employing innovative technologies that significantly lower the cost of manufacture, launch, or operation of satellites (GEO, MEO or LEO), related ground segment, or the provision of satellite services.
If necessary, GVF may verify that the company meets the four requirements by utilizing public sources; and, finally, the grant of NewSpace membership status is at GVF's discretion.
NewSpace companies which satisfy these requirements will enjoy the many benefits of GVF membership, which can be critical steps in moving from the early stage of development to becoming a vibrant member of the satellite industry alongside GVF's global membership.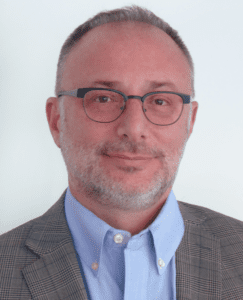 David Meltzer is Secretary General of GVF
David Meltzer has 30 years of experience in the satellite and humanitarian industries.  Mr. Meltzer currently leads GVF which is the largest global trade association for the commercial satellite industry.  As GVF's Secretary General, he leads advocacy efforts on behalf of the industry with national and international regulators while providing members with benefits in areas such as online and classroom training, organizing industry conferences, and leading industry working groups on topics that include international regulatory matters, sustainable space operations, and disaster relief. Prior to leading GVF as its Secretary General, Mr. Meltzer worked for sixteen years at the world's largest communications satellite operator — Intelsat — and served as Intelsat's General Counsel and Executive Vice President for Regulatory Affairs. Following Intelsat, Mr. Meltzer served for thirteen years at the American Red Cross leading its international disaster relief and development activities and served as the American Red Cross' General Counsel for over five years. Mr. Meltzer has extensive experience working with senior members of government and has made numerous appearances before media, the U.S. Congress, the United Nations, ITU, and other national and international organizations.