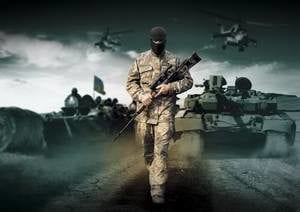 By Ralph Thiele
Part One of this essay was published on 21 December 2019 and can be found here.
… open for business
Large companies and start-ups are using space as a business model, as it enables them to offer new services or generate key data for processing and commercialisation purposes. The massive increase in satellite capacity will continue to change the ways that satellite operators can sell capacity to end users. Whether it's cloud networks, flexible capacity, dynamic beam-switching ground terminals, or other aspects, satellite operators and the ensuing value chain are rapidly developing new technologies that will allow satellites to become more attractive to a wider market.
Satellite communications have fuelled the majority of commercial growth since the 1980s. GEO satcom operators have developed wholly new satellite designs, fleet architectures, and ways of engaging with customers that enable greater system-level flexibility and responsiveness. Digital-enabled satellites for medium and low earth orbit (MEO and LEO) are key parts of this transformation, and a significant upgrade from geostationary orbit satellites (GEO); the combination of LEO, MEO and GEO capabilities provides for significant synergetic capacities. With greater amounts of capacity comes greater responsibility. With more Mbps (Megabits per second) being sold and with an increased emphasis on high-volume and low-margin, increases in network efficiency will be a key margin driver for operators moving forward.
The integration of satellites into 5G networks will prove critical as the world migrates towards this new wireless standard. Satellites will contribute significantly to innovative business models in 5G.[6] New applications in transport, media and entertainment, energy, agriculture, health and factories of the future, public safety, security and defence are all in the pipeline. Satellites have an important role in helping 5G networks meet their sub-1ms latency requirements by delivering commonly accessed content to mobile base stations. They already support SCADA and other global asset tracking applications today, and can scale to support future machine-to-machine (Internet-of-Things) communications.[7]
This development comes at a time where Industry 4.0 is revolutionising collaboration, production and services, as well as the fundamentals of successful competition. It provides the emerging environment in which computers and automation come together in a new way with remotely connected robotics, guided by computers equipped with AI. This allows for the learning of algorithms, which permits robotics control and adaptation with very limited human interface. As the digitalisation of industry and economy drive growth, the space industry benefits from advanced capabilities, business models and services.
In space, there is a premium on disruptive and game-changing technologies that are autonomous, reconfigurable, agile and adaptable. These include:
real-time, multi-domain Space Situational Awareness;
automated cyber forensics and analytics;
autonomous and automated space systems;
digital beam forming, able to reconfigure SAT footprints as missions require;
on-board resilience and self-healing satellites;
new concepts in space ground operations, i.e. enhanced predictive technologies, or dynamic encryption and signal beaming based, for instance, on mission needs;
artificial intelligence;
predictive and automated threat analysis, advanced data analytics;
advanced quantum capabilities in the areas of computing and cryptography.
As space capabilities will increasingly become military targets and subject to a variety of counterspace threats including hybrid threats, defence organisations are taking a hard look at how to take advantage of private sector capabilities. Since the late 1990s privatisation policies for developing space technology for defence have been initiated by countries like the U.S. But over the past few years, the entry of commercial players in the defence segment has doubled the amount of government investment in military space applications.[8]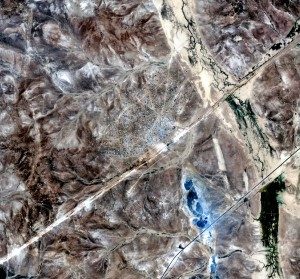 … actors and vectors
The 21st century has given rise to a New Space Race. Space applications for the military is an important focus area of this race. The advancement of elements such as space technology, and low-cost services are among crucial factors that have urged many developing nations to equip their defence forces with space applications.[9]
The U.S. is focussed on maintaining leadership in space. To the U.S., space is a vital national interest that underpins its economy and way of life, supporting its academia, agricultural, banking and travel sectors, among others. Moreover, the rapidly growing commercial space sector offers enormous promise for the prosperity of the U.S. and of its global partners. On the battlefield, space dominance is pivotal to targeting, communications, positioning, timing, location for GPS, and all of the capabilities in terms of surveillance and reconnaissance that the U.S. Armed Forces and Intelligence get from space, i.e. real-time situational awareness of adversaries' locations and activities. The U.S. have responded to the changing dynamics of space by adapting their organisations, policies, doctrine, capabilities and joint force employment to more effectively deter aggression, protect own interests and enhance own effectiveness.
China has expanded its space capabilities by several orders of magnitude. The scale of Chinese investment surpasses that of all other nations. They are the lead rocket-launch nation in the world. China has impressed the world by steadily progressing as a global space power, including operating two space stations, and landing a lunar rover on the far side of the moon. In 2018 the country conducted 25 per cent more orbital launches than the U.S., including 10 satellites for positioning, navigation and timing. Counterspace capabilities are of particular interest to China. In 2018 alone, it tested several direct-ascent ASAT weapons capable of reaching satellites in LEO and possibly GEO. China is also more frequently testing capabilities that could lend themselves to a co-orbital ASAT system. Additionally, recent activities demonstrate that China is proliferating its electronic and cyber capabilities.
Long gone is the Soviet Union's Cold War era dominance in the space domain. Yet, Russia remains a prominent space power. Since the mid-2000s, Russia has started modernising many of its languishing space capabilities. In 2011, it began working on a third generation of satellites (GLONASS-K) that will greatly improve the accuracy and reliability of the system. Over the next decade, Russia plans to revamp its optical imaging satellites, land a scientific probe on the surface of Mars, and develop a new human launch system capable of placing cosmonauts in lunar orbit. It appears that it is currently developing direct-ascent ASAT weapons, co-orbital systems for on-orbit inspection, ground-and air-based laser weapons, and a world-class network of electronic weapons. Russia is likely also capable of destructive cyberwarfare targeting satellite systems and the ground stations that support them.
NATO has turned its attention to space as an operational domain in order to protect civilian and military interests. "Making space an operational domain will help us ensure all aspects are taken into account to ensure the success of our missions," stated NATO´s Secretary General Jens Stoltenberg in late 2019.[10] European Union space policy aims to tackle challenges such as fighting climate change, helping to stimulate technological innovation, and providing socio-economic benefits to citizens. It is also getting ready to tackle disruptive technologies. In the past, three flagship space programmes have been at the fore of European space activities:
Copernicus – a leading provider of Earth observation data.
Gallileo – Europe's global satellite navigation system.
Egnos – the European Geostationary Navigation Overlay Service.
The focus of EU space programmes has since shifted to ensuring a strong market uptake of space data and services by the public and private sectors in order to: increase efficiency in agriculture and fisheries; help regions access knowledge and information; improve crisis response; protect the environment; help tackle climate change; and increase security, i.e. contribute to detecting illegal immigration, preventing cross-border organised crime, and combating piracy at sea. The more space is used for security purposes the more infrastructures and services must be secure, safe and reliable. This links with other initiatives of the European Commission, for instance on critical infrastructures and technologies, cyber-security, or quantum technologies. Transferring the upcoming hybrid and disruptive technological challenges into a viable, security/defence capability that also pays off on European and global markets is at the core of the upcoming security challenge. To this end, the European initiative on quantum technologies links terrestrial with space capacities. Governmental Satellite Communications (GOVSATCOM) is another key space initiative of the EU at the crossroads of space, security and defence to ensure reliable, secure and cost-effective satellite communication services in both the civil and military environment.
… critical capabilities
The defence and security community has recognised the powerful capabilities of these emerging constellations in enabling Network Enabled Operations (NEO). Space-based information and communication services are key to military systems and platforms. For security and defence forces, space-based capabilities enable: high mobility and precision; quick deployment and wide geographical coverage; independence from terrestrial infrastructure; secure high bandwidth and ubiquitous coverage; highly scalable content distribution; and the connection of fixed and on-the-move 5G network sites. The fusion of data from imagery, communications, and geolocation services allows actors to access previously unavailable information.
With more capacity comes the capability to optimise military operations. The closer proximity of LEOs and MEOs to Earth allows them to deliver ultra-high bandwidth with much less delay as compared to GEOs. MEOs and LEOs support real-time command-and-control applications, including transporting Unmanned Aerial Vehicle (UAV) Intelligence, Surveillance and Reconnaissance (ISR) data from an area of operation to analysis centres in respective headquarters anywhere in the world. Secure embassy communications, police, intelligence and special forces requirements are perfect fits. Satellite technology is also evolving to play a larger role in Public Protection and Disaster Relief (PPDR) and Common Security and Defence Policy (CSDP) missions.
With view to the critical role of space-based capabilities such as satellite communications, intelligence, and navigation in supporting and integrating with terrestrial military operations space will inevitably have a superior role in future conflicts on Earth.
---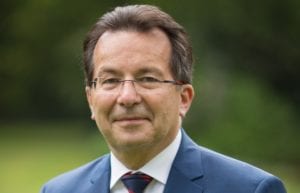 Bio: Colonel (Ret`d) Ralph Thiele is President of EuroDéfense-Germany, Chairman of the Berlin based Political-Military Society and Managing Director of StratByrd Consulting, Germany.  Thiele brings 25 years' experience in top national and international political-military leadership and policy assignments. In his honorary and business functions he advices on Defence Innovation and Disruptive Technologies in times of digital transformation. He has published numerous books and articles and is lecturing on defence and security issues on global scale.
---
[6] John Munoz Atkinson. HYFUTEC Study Input.
[7] See HYFUTEC Technology Paper No. 1
[8] Omkar Nikam. Space Applications for Military: Eyes Beyond the Sky. August 9, 2019. LinkedIn. https://www.linkedin.com/pulse/space-applications-military-eyes-beyond-sky-omkar-nikam/
[9] DIA. Challenges to Security in Space. Washington 2019. https://www.dia.mil/Portals/27/Documents/News/Military%20Power%20Publications/Space_Threat_V14_020119_sm.pdf
[10] Daniel Boffey. NATO leader identifies space as the next 'operational domain'. Brussels Wed 20 Nov 2019. https://amp-theguardian-com.cdn.ampproject.org/c/s/amp.theguardian.com/world/2019/nov/20/nato-identifies-space-as-next-operational-domain