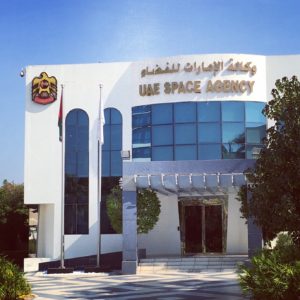 The UAE Space Agency is conducting a Delphi survey and would like to ask for your contributions. The survey is available at https://tinyurl.com/UAE2019Delphi.
Dr. Khaled Al Hashmi, Director of Space Mission Management at the UAE Space Agency, said that the survey attempts to explore and analyse expert opinions on future, critical technologies required to enable human settlements on Mars over the long term. It attempts to assess the top technology areas that may offer significant incremental or radical innovations. Moreover, the study will assess if there is agreement on 40 critical issues (drivers, barriers, opportunities and threat) for Moon and Mars missions. The Sustainable Development Goals (SDGs)  are also addressed within the survey and  responses will be used to assess whether deep space missions will have positive impact on the SDGs. Dr. Khaled said the outcome of the study will be available for participants in the survey. The survey will remain open until November 14th 2019.
SpwaceWatch.Global is proud to support the UAE Space Agency by sharing this survey with its Readers.