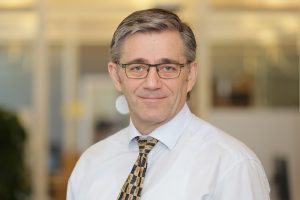 GomSpace A/S and the European Space Agency (ESA) signed an addendum to continue development of the Juventas CubeSat in support of the Hera mission. The contract value is EUR 1,165,000 and the focus is on developing the nanosatellite payloads and maturing the mission and spacecraft designs. The amount will be divided between several partners, whereof GomSpace's share is EUR 295,000.
The Hera mission is part of the Asteroid Impact and Deflection Assessment (AIDA) international collaboration together with the NASA DART mission and it will travel to the binary asteroid system, Didymos. Juventas is a 6U nanosatellite containing a low frequency radar as its primary payload (see Hera's CubeSat to perform first radar probe of an asteroid).
The nanosatellite will operate in close proximity to the Didymos asteroid system, it will perform radar and radio-science experiments targeting the moon of the binary asteroid, nicknamed Didymoon. Juventas will complete its mission by attempting to land on the surface of Didymoon, it will make measurements on the landing dynamics from likely bouncing events to capture details of the asteroids surface properties and it will end with measurements taken by a gravimeter payload to give insight into the dynamical properties of the asteroid.
GomSpace is the project lead with the science team, including collaborators from the Royal Observatory of Belgium and the University of Grenoble Alpes. The project continues its collaboration with:
GMV Innovating Solutions from Romania leading the guidance, navigation and control subsystem
Brno University of Technology from the Czech Republic contributing to the radar digital design
Astronika from Poland delivering the radar antenna.
This addendum adds new partners to the Juventas team, including EmTroniX from Luxembourg who will deliver the radar electronics and GomSpace Luxembourg who will contribute to the mission operations and AIV activities.
"We are happy to continue our collaboration with ESA and the Hera project on this exciting mission. Juventas will be the first GomSpace designed nanosatellite in deep space demonstrating its capabilities in the most harsh environment to date," says Niels Buus, CEO of GomSpace.
The Hera project will be presented at ESA's Space19+ meeting in November 2019 where Europe's space ministers will make a final decision on the mission approval.
"Juventas is an important and pioneering part of the Hera mission and we are happy to see the support from the member states," says Ian Carnelli of ESA, project manager of the Hera project.