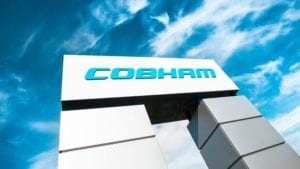 Kepler Communications, a pioneer of nanosatellite telecommunications solutions, and Cobham SATCOM, a market leading provider of radio and satellite communications solutions, have today announced a strategic partnership aimed at eliminating barriers to widespread adoption of high capacity data services over Kepler's Low Earth Orbit (LEO) network. Under the new arrangement, organizations evaluating Kepler's ability to cost-effectively move multiple gigabytes of data per day around the globe can experience a fully managed trial of the service anywhere on the planet with no upfront CAPEX spend, no lengthy service commitment, and certified installation and support executed through Cobham SATCOM's global Technical Service Partner network.
Effectively offering 'User Terminal-as-a-Service' (UTaaS), the Kepler-Cobham partnership centers on three core principles: shifting equipment costs to a monthly operational fee from a more traditional one-time capital expense; embedding installation, technical support, terminal maintenance, warehousing, and transport services into the monthly fees with future capabilities for add-on services; and exchanging technical know-how to improve the delivery of LEO wideband services going forward.
"Proven, reliable ground segment is a critical piece for delivering wideband services from LEO," said Jeffrey Osborne, Co-founder and VP of Business Development at Kepler. "The cost of today's tracking antennas as well as the complexity of coordinating setup, installation and support are understandable roadblocks for those wishing to test drive our Global Data Service. At Kepler our goal is to deliver the most frictionless customer experience possible so that anyone with a potential use case for this groundbreaking capability can simply say 'yes' and keep their focus on the really important elements of their application. Our partnership with Cobham enables us to create exactly that experience where we can scalably execute demonstrations anywhere on the planet all for a manageable monthly OPEX fee that includes hardware, setup, support, and airtime," said Osborne.
In formulating the new UTaaS partnership, the two firms have confirmed over recent months that Cobham's full range of SAILOR and Sea Tel antenna systems, industry leading brands in the maritime communications segment, are both fully capable of tracking LEO satellites both on land and at sea.
Kepler and Cobham successfully deployed a field trial recently of two augmented Sea Tel antennas aboard the Polarstern research vessel. Currently, the system is undergoing trials in the central Arctic well beyond the range of traditional geostationary satellites, and has demonstrated up to 40 Mbps downlink and 120 Mbps uplink.
"Kepler's creative approach is unique for our industry," said Matt Galston, Sr. Director Global Market Strategy and Development, Cobham SATCOM. "By starting with a small number of satellites in operation, they are able to focus more directly on solving problems for the end-user. Our collaboration demonstrates how some solutions come through partnerships, new commercial models, and a shared goal of delighting end users while being able to scale that delight to many more in the future. It's exciting to be a part of this journey, and we are confident Kepler's future is very bright," said Galston.
Kepler's Global Data Service (GDS), currently enabled by Kepler's first two satellites in orbit, is a high-capacity data communication service. Covering every part of the globe, from pole to pole, GDS allows the movement of Gigabytes of data to and from the user's location at economic rates. The store-and-forward nature of the solution makes it suitable for delay-tolerable data such as large multimedia files, high-resolution videos and imagery, and other bandwidth-intensive data within the maritime, oil and gas, tourism, and scientific communities.