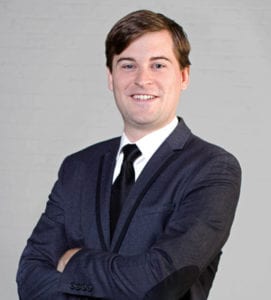 John Thornton of Astrobotic was named CEO of the Year by the Pittsburgh Technology Council. The award was announced at the 23rdannual Tech50 awards ceremony, held in Pittsburgh.
Thornton was selected from among eight finalists representing some of the region's most innovative tech companies. The award recognises his leadership of Astrobotic, a Pittsburgh-based space robotics company, in pioneering commercial delivery services for the Moon. The company's Peregrine lunar lander was recently selected by NASA to carry the first American payloads to the lunar surface since Apollo.
Peregrine, along with Astrobotic's larger lunar lander, Griffin, and the company's two lunar rovers, are being developed and assembled entirely in Pittsburgh. Astrobotic also sources many of the lander and rover parts from Pittsburgh-area businesses. Until recently, Astrobotic operated out of a warehouse that was a former steel-stamping plant — a reminder that they follow in the region's rich industrial tradition. Said Thornton, "If Pittsburgh can land on the Moon, Pittsburgh can do anything."
The Tech50 awards honor the most successful and innovative companies in the Pittsburgh region. They are sponsored by the Pittsburgh Technology Council, a non-profit trade association dedicated to growing and supporting local tech businesses.