by Muhammad Hossein Ouji

The biennial "space law" training course of the Asia-Pacific Space Cooperation Organization (APSCO) was held this time in cooperation with TUBITAK Uzay and UNOOSA for four days from 18th to 21st September, 2019 at Istanbul Technical University (ITU), Turkey.
This year, as a new initiative, in addition to inviting two experts from each Member State, APSCO offered the Inter-Islamic Network on Space Science and Technology (ISNET) the opportunity to invite several participants. A total of around 40 participants from Bangladesh, China, Egypt, Iran, Mongolia, Pakistan, Peru, Tunesia and Turkey took part in the course. The trainers came from universities in Australia, Canada, France and The Netherlands, and from Tübitak Uzay, the Hague Conference on Private International Law and the UN Office for Outer Space Affairs.
Considering the fact that participants were either engineers or lawyers, the course was suitable for both groups, with some lectures focusing on the basics of space law, while others went deeper into the core principles and current issues of space law.
The interactive environment of the course gave participants the opportunity to share their understanding of some gray areas of space law and learn from comments of the teachers on their questions.
Another interesting point to note was the diversity of participants in terms of age, ranging from young professionals in their 20s to more mature delegates learning about this very interesting field of law.
Some purely legal issues were addressed by the teachers, such as a detailed explanation of each of the five UN treaties on space, while current topics such as the Sustainable Development Goals (SDGs), the guidelines that were recently adopted by UN COPUOS on the long-term sustainability of space activities, space debris or the use of space resources for commercial purposes were also addressed.
A refreshing aspect of the training course was that almost all teachers were present in the room during the full four days, and it became very interesting when teachers were asked by their colleagues to comment on their presentation and complete their teaching from their own perspective.
The training course was held back to back with the UN//Turkey/APSCO/ Conference on Space Law and Policy, held in Istanbul from 23 to 26 September 2019. The course thus allowed participants to warm up for the conference.
The course has finished, but the spirit of sympathy and understanding between participants has not. As some of them serve as national representatives to international bodies such as UN COPUOS, this sprit may lead to more cooperation and understanding and pave the way for the further development of space law.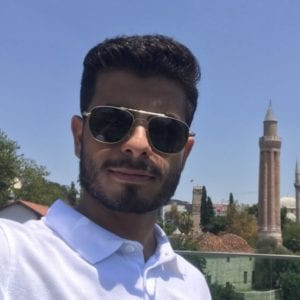 Bio: Muhammad Hossein Ouji holds a Master in Diplomacy and International Law, Specialised in the field of space law. He has experience in participating and serving as coach for Manfred Lachs space law moot courts, and as manager of first Iranian national funding round of this competition. His email is [email protected] .