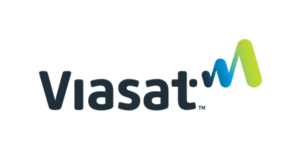 In a public demonstration, attended by Jamaican regulators and government agencies including the Ministry of Science, Energy and Technology, ViaSat and ReadyNet successfully showed how Viasat's high-speed satellite internet service could help connect communities and businesses across Jamaica.
The demonstration took place in Portland, Jamaica, a community located on the northeast coast of the island, and showcased the power of the ViaSat-2 satellite to deliver high-quality connectivity and broadband satellite speeds that are faster, and more resistant to hurricane and other outages, than current island terrestrial-based services. The demonstration also showed how businesses and government organizations could reliably connect to critical business applications such as cloud-based collaboration, Voice-over-IP (VoIP), email, point-of-sale transactions, high-speed file transfers, streaming video and more.
"The collaboration between Viasat and ReadyNet creates an opportunity for many Jamaican business owners and government officials to use satellite broadband in new ways," said Chris Dehring, CEO of ReadyNet. "Through Viasat's high-speed satellite internet service we could offer an economical solution that can be quickly installed and online anywhere across the island. Because of its capabilities, we are exploring ways to deliver Viasat's satellite internet service to connect multiple Caribbean territories."
Jamaica government agencies, including the Ministry of Science, Energy and Technology, have been evaluating various country-wide internet alternatives, including expensive terrestrial-based internet services like cable and fiber. The demonstration proved satellite internet was a strong alternative: fast to deploy; high-quality and most economical in areas that are unserved and underserved as Viasat's satellite solution did not require extensive ground infrastructure investment. Currently, Viasat and ReadyNet have deployed four sites across Jamaica including government and education facilities in Portland, Westmoreland, Rockfort and Kenilworth.
"Working with Jamaica's government leadership and in-country operator expertise enables us to bring our proven internet service capabilities to the island," said Cody Catalena, vice president and general manager, Global Business Solutions at Viasat. "Viasat's advanced satellite technology enables rural and urban communities to access the internet, bringing social and digital inclusion to parts of the country that previously were unconnected or had limited connectivity."
Plans & Availability