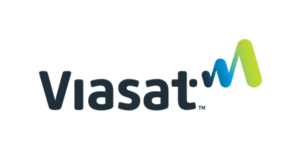 Viasat's Real-Time Earth (RTE) service achieved a major milestone by providing ground station service support to General Atomics Electromagnetic Systems' (GA-EMS) Orbital Test Bed (OTB) satellite after its successful launch on a SpaceX Falcon Heavy rocket on June 25, 2019. Once in orbit, Viasat's RTE service provided critical satellite commissioning activities and subsequent operations from two of its U.S. ground stations: one in Georgia and the other in Hawaii.
The GA-EMS OTB satellite is a new paradigm for low-earth orbit (LEO) hosted payload spacecraft, and provides customers with affordable access to space in order to test and qualify various technologies. Viasat's role in the OTB program has been to provide initial communications, control and telemetry services to the spacecraft via the Viasat RTE ground station network.
Viasat's RTE network provides Ground-Station-as-a-Service (GSaaS) to the earth observation and remote sensing community. The service offers affordability and reduced latency through automation and geographic diversity on a pay-per-use basis. Viasat's RTE service can support next-generation and legacy LEO satellites using the S-, X-, and Ka-bands, which enables operators to meet today's and tomorrow's data requirements.
"Supporting General Atomics Electromagnetic Systems in the successful launch and early orbit operations of the first OTB satellite is a testament to the strength of our RTE ground-to-space tracking services," said John Williams, vice president for Real-Time Earth services at Viasat. "As our RTE network grows in terms of locations and capabilities, we feel confident we can provide enhanced state-of-the-art GSaaS capabilities and expect to grow our customer base and opportunities, globally."