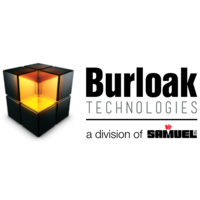 Burloak Technologies and MDA have announced the recent award of the Canadian Space Agency's Space Technology Development Program (STDP) project "Large Scale Additive Manufactured RF Satellite Communication Sub-Systems". This two-year project will directly advance Burloak's recent success in the application of additive manufacturing (A.M.) for flight applications in commercial space.
In partnership with MDA, Burloak will, with this project, scale up the application of the technology to develop more complex components specifically targeting the sub-system level. Burloak will apply its recently flight-certified material processes for Aluminum and Titanium, along with its Invar and Copper processes, to bring a best-in-class solution to this project. This project will further leverage the gains that A.M. offers to the design and manufacture of complex, lightweight systems in this market.
In September 2018 Burloak opened its new UD$104 million Additive Manufacturing Center of Excellence in Oakville, Ontario, Canada. The 40,000 square foot centre became fully operational in the first quarter of this year and will contain all technology and expertise in one place, which will be beneficial to customers by enabling them to move developments more rapidly from concept through to full-scale production.