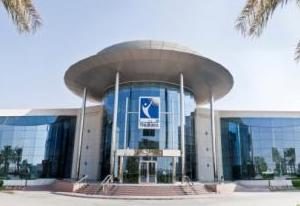 Thuraya Telecommunications Company, a subsidiary of the Al Yah Satellite Communications Company, Yahsat, today announced that it has signed a Service Partner agreement with Elcome, one of the largest marine technology system integrators. Elcome will provide Thuraya's products and services worldwide across key vertical markets.
Headquartered in Dubai and operating out of 23 offices across 11 countries, Elcome has developed a diversified portfolio of technologies and solutions since its founding in 1969. The company's first-class integration capabilities complement Thuraya's renowned satellites, robust global network, best-in-class products and 20+ years record of outstanding resilience, availability and innovation.
Ali Al Hashemi, CEO of Thuraya, said, "Thuraya is pleased to welcome Elcome as a Service Partner. This partnership will further enhance our commitment to key sectors, including maritime, government, energy and leisure. Nowadays, these sectors and their customers demand solutions that go beyond the standard connectivity. This partnership will meet those needs on all fronts, including products, network, integration and support."
The agreement is a key milestone in Thuraya's strategy to drive growth in its maritime business. The partnership will further expand market potential by offering customised solutions for this market segment.
In turn, Jimmy Grewal, Executive Director of Elcome, said, "The demand for innovative and flexible data solutions for the maritime industry is growing exponentially. We are proud to partner with Thuraya to deliver such integrated services to our regional defence, government, and commercial customers."
//WAM//