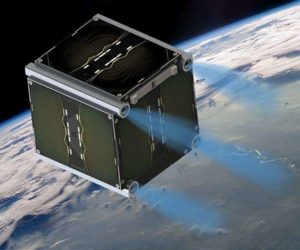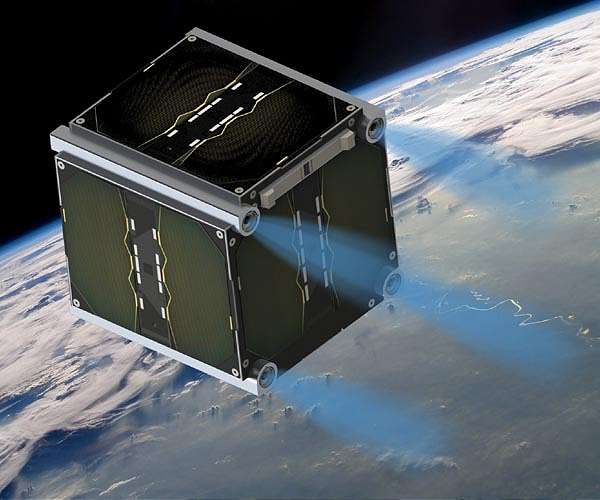 After seven years of tireless development at the tu dresden, the spin-off Morpheus Space has successfully ignited the world's smallest ion beam thruster on the "UWE-4" nano-satellite. Four of the thumb-sized thrusters are located on UWE-4, the 1 kg nano-satellite of the University of Wurzburg.
This enabled the Germany-based company to operate the first electric thruster in this satellite size in space. The primary objective of the satellite mission is to test the propulsion system in orbit in order to obtain space qualification, the final and most important milestone.
The innovative satellite propulsion system called "nanofeep" provides mobility to the most commonly used nano-satellites in the commercial space industry. Mobility is the most crucial capability for satellites that is necessary to secure a sustainable space environment for humankind.
So far, the control of the large networks of shoebox-sized satellites is non-existent or very limited at best. This means that the prevention of collisions with each other or with existing space debris becomes in the majority of cases impossible.
In addition, space debris will continue to grow exponentially through the thousands of newly planned satellites over the next few years. This could potentially reach a point where low earth orbits will become unusable and space based services become unavailable for decades or even centuries.
Morpheus space offers satellite operators and manufacturers the opportunity to protect themselves against collisions and to return the decommissioned satellites into earth's atmosphere.
"I am incredibly proud of our entire team, who have worked extremely hard for this great success", says Daniel Bock, CEO of Morpheus Space.
"With the successful demonstration of our thrusters, we are approaching our biggest goal: Giving the nano-satellites the much-needed mobility and thus keeping the orbit of our beautiful planet clean and access to space a continued privilege of humankind."