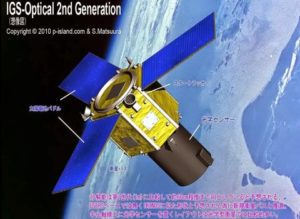 Japanese Prime Minister Shinzo Abe has visited London and Paris as part of an effort to strengthen Tokyo's ties with Western intelligence in order to counter increasing Chinese military and espionage activities throughout the Asia-Pacific region.
These visits to the United Kingdom and France have been coupled with greater engagement with countries like India, Canada, Australia, and the United States, also with the aim of bolstering intelligence cooperation, as well as Japanese increases in its defence budget. Part of this drive for greater intelligence cooperation includes the cooperation and coordination of satellite reconnaissance taskings, and the subsequent sharing of satellite imagery, in order to monitor Chinese and Russian activity, as well as to prevent cargo and oil smuggling by North Korean ships in defiance of international sanctions against Pyongyang.
Australia, Canada, New Zealand, United Kingdom, and the United States collectively comprise the 'Five Eyes', an intelligence partnership that shares an unprecedented amount of classified information gathered from human sources, signals intercepts, and satellite-derived data.
Japan operates a constellation of electro-optical and synthetic aperture radar (SAR) reconnaissance satellites known collectively as the Intelligence Gathering System (IGS), and is likely looking to increase the revisit rate of satellite overpasses on targets in order to provide more continuous surveillance and decrease the opportunities for targets to conceal their activities or deceive satellite sensors. To this end, Canada with its RADARSAT capabilities, France with its Helios reconnaissance satellites and commercial high-resolution Earth observation capabilities, and the United States with its range of tailored intelligence-gathering, military, and commercial imaging satellites, can all assist in increasing coverage along with Japanese satellites.
An upcoming strategic dialogue on space and cyber cooperation between Japan and India in March 2019 is also likely to explore how Indian satellite capabilities might contribute to this effort.
Countries such as Australia, New Zealand, and the United Kingdom do not have any significant satellite reconnaissance capability to bring to the table, but do offer substantial signals intelligence, human sources, and analytical skills, as well as naval and aerial assets that can assist in critically important ways.
"The Self-Defense Force is highly interested in the information on the Chinese military that the Five Eyes have gathered in the Sea of Japan and South China Sea," said a Japanese government official in a recent interview with the Nikkei Asian Review.
Additionally, officials from the Japanese Ministries of Foreign Affairs (MOFA) and Defence (MoD), as well as the Cabinet Satellite Intelligence Centre (which operates Japan's IGS), and the Japanese Aerospace Exploration Agency (JAXA) were invited to attend the U.S. Air Force Space Command's Schriever Wargames in October 2018. The Schriever Wargames take place every two years in Colorado and wargame the military uses of space in crisis and conflict scenarios.
The international outreach by Prime Minister Abe, the increase in Japanese defence spending, and Tokyo's participation in wargames with allies, all signal a more muscular approach by Tokyo at sea, in the air, in cyberspace, and in space as geopolitical competition among great powers in the Asia-Pacific intensifies.