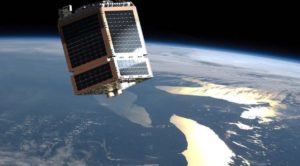 Airbus Defence and Space has successfully completed the Telesat LEO Constellation System Requirements Review and is now working on the detailed design of the system. Development of key technologies for both space and ground segments will enable Airbus to offer solutions that not only meet Telesat's ambitious requirements but also provide cost effective and stable approaches for its longer term business objectives.
Airbus' past cooperation with Telesat in communications satellites means it is keen to build on and deepen that partnership. Airbus is defining with Telesat an LEO satellite constellation that will transform global communications by offering an unsurpassed combination of capacity, speed, security, resilience, low cost and low latency, comparable to, or better than, today's terrestrial networks.
The advanced capabilities of Telesat LEO will be able to satisfy many of the world's most challenging communications needs, such as accelerating 5G expansion, bridging the digital divide and setting new levels of performance for commercial and government broadband communications on land, sea, and in the air.
Airbus will bring its wide range of expertise covering the full end-to-end communication system with satellite constellation and ground segment architectures, design, manufacturing and operations based on its strong heritage in GEO and unrivalled experience in innovative technologies, design and automated production of LEO satellite constellations.