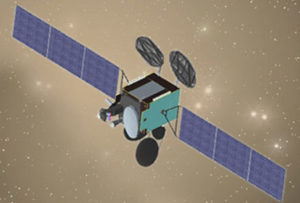 Türksat has made headway in the adaptation of cutting-edge broadcasting technologies by conducting an Ultra HD 8K (Super High-Vision) test broadcast – currently the state-of-art in broadcasting technology – through the Türksat-4B communication satellite located at its 50 degrees East Geostationary orbital (GEO) location.
The Ultra HD 8K broadcast test was successfully carried out with the cooperation of Türksat, Kızıl Elektronik, Vestel, and Socionext.
During the test, the historical and natural beauties of Istanbul were filmed and then broadcast with Ultra HD 8K allowing for realistic high definition images to be obtained.
Türksat, which seems to be at the forefront among the world's satellite television broadcast operators when it comes to transitioning to Ultra HD 8K broadcasting technology, is touting the broadcast test as a significant technical achievement and claims that it is garnering media headlines in Turkey for its national contributions to the satellite broadcasting sector.
The Türksat broadcast test takes place at a time when Ultra HD 8K technology is considered relatively new in a market where rapid transition in a short time period occurs in the widespread adoption of such technologies. Türksat executives hope that the Ultra HD 8K broadcast test will spur Turkish companies to start adopting the technology in a timely manner so as to compete with the rest of the world.
The Türksat Ultra HD 8K broadcast test was conducted against the backdrop of significant economic trouble in Turkey, and Türksat executives couched it as an opportunity for Turkish companies and consumers to adopt Ultra HD 8K technology in the hope that it will contribute to national technological manufacturers and so lead to a decrease in imports and an increase in exports.
The Türksat Ultra HD 8k broadcast was put on display for visitor experience at Türksat's booth during the Global SatShow event that was held 1-3 November 2018 at the Istanbul Expo Centre.