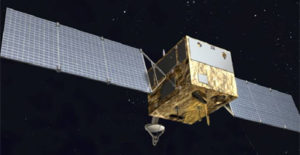 China's Institute of Aerospace Information Research has helped ten countries install virtual ground stations in order to receive remote sensing data, it was announced last week.
A virtual ground station (VGS) is a suite of computers, software, and communication links that connect a remote user to the physical ground stations of a satellite constellation. A VGS can be installed anywhere in the world provided that it can be connected to a physical ground station via satellite communications, fiber-optic cable, or both, and as result can save money for both the VGS user and the satellite data provider since additional physical ground stations do not have to be built to enable access to satellite data.
The announcement by the Institute of Aerospace Information Research was released at the fourth International Symposium on Earth Observation for Arid and Semi-Arid Environments, which began in Xining, capital of China's northwestern Qinghai Province, on 16 September 2018.
The ten countries where VGS's were installed are Mongolia, Kenya, Sri Lanka, Venezuela, Cambodia, Kyrgyzstan, Kazakhstan, Nepal, Thailand, and Belgium.
The institute developed its own virtual ground stations and are equipped for receiving near-real time Earth observation data from Chinese satellite ground stations.
The virtual ground stations installed in these ten countries are able to receive Earth observation data from the Chinese HJ-1A and HJ-1B, U.S. Landsat-8 and the European Space Agency's (ESA) Proba-V remote sensing satellites, and are playing an important role in ecological and environment monitoring as well as disaster alleviation and management, according to the Institute of Aerospace Information Research.
The HJ-1A remote sensing satellites are also part of the Chinese-led Asia-Pacific Space Cooperation Organisation (APSCO) Small Multi-Mission Satellite (SMMS) programme that involves China, Iran, South Korea, Mongolia, Pakistan, Thailand, and Bangladesh.