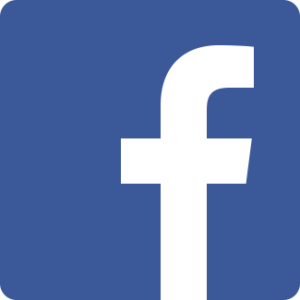 Social media giant Facebook has confirmed that one of its subsidiaries, PointView Tech LLC, is building a satellite dubbed Athena that will be placed in Low-Earth Orbit (LEO) and provide Gigabite-quantity Internet services in digitally deprived areas such as Africa.
The project marks Facebook's entry into the commercial competition to provide space-based broadband Internet, with companies such as OneWeb and SpaceX planning to deploy megaconstellations of small satellites in LEO in the early 2020's. What differentiates Facebook's Athena from its would-be competitors is that it will be placed in a Sun-synchronous low-Earth orbit rather than the standard Equatorial LEO.
PointView engineers believe that placing Athena in a Sun-synchronous orbit will not only increase revisit rates at all longitudes, but will also significantly reduce latencies experienced with broadband satellites in Geostationary Earth Orbit (GEO) at altitudes of 35,400 kilometers. Indeed, it is believed that broadband satellites placed in LEO can demonstrate latencies similar to that experienced with fiber-optic cable. This said, however, Facebook's Athena plan is well behind those of OneWeb, SpaceX, and other megaconstellation satellite broadband initiatives.
A spokesperson for Facebook confirmed the existence of its Athena satellite project in a statement made to U.S. technology magazine Wired, saying, "While we have nothing to share about specific projects at this time, we believe satellite technology will be an important enabler of the next generation of broadband infrastructure, making it possible to bring broadband connectivity to rural regions where Internet connectivity is lacking or non-existent."
Facebook has recently partnered with satellite communication companies, such as Israel's Spacecom, to provide satellite broadband in places such as Africa. While the partnership with Spacecom fell through due to the destruction of its AMOS-6 satellite on a launch pad in late 2016, Facebook has since partnered with Eutelsat to provide broadband services in Africa.
While OneWeb and SpaceX have received the vitally important approval from the U.S. Federal Communications Commission (FCC) to go ahead with their megaconstellation plans, PointView have only asked the FCC for "experimental authorization to launch and operate a single low-earth orbit… satellite," that is expected to be launched in early 2019. According to PointView, Athena  would be placed in a "sun-synchronous orbit between 500-550km," and would communicate with two ground stations in Los Angeles and Ventura County, both in California.
Facebook's aim is to "examine the suitability of LEO satellites using millimeter wave frequencies… to provide broadband Internet access to unserved and underserved areas across the globe," PointView's FCC filing document says. The Athena satellite tests are to "run for approximately two years after the start of in-orbit operations." If these tests are successful, analysts believe that Facebook may build its own LEO satellite broadband constellation, implying that executives are hoping that companies such as OneWeb will not benefit from first-mover advantage when they deploy their constellations.