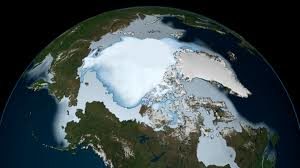 As part of its Arctic ambitions for its Belt and Road Initiative (BRI), China is teaming up with Finland to develop space-based Arctic monitoring and surveillance.
The China Academy of Sciences (CAS) announced this week that China and Finland have signed an agreement to establish a joint research centre for Arctic space observation and data sharing services.
According to the agreement, the research centre will be built in Sodankyla, in north Finland's Lapland.
The centre will serve as a platform for international cooperation in research on the Arctic region, and a model of Sino-European space-based Earth observation application cooperation. It will enhance cooperation on cryosphere research with satellites, providing information from the Arctic region for use in climate research, environmental monitoring, and operational activities, such as navigation in the Arctic Ocean.
The agreement is the latest move of China's Digital and Space Silk Road programmes, which was initiated in 2016 to improve environmental monitoring and promote data sharing. The agreement with Finland was signed by Liu Jianbo, deputy director of the academy's Institute of Remote Sensing and Digital Earth, and Jouni Pulliainen, director of the Space and Earth Observation Centre under the Finnish Meteorological Institute,
Guo Huadong, chairman of the programme, said at the signing ceremony that the temperature has continued to rise in the Arctic region due to global warming, which may have a great impact on social and economic development. Big data will play an irreplaceable role in Earth system science research and decision-making.
Pulliainen said that China and Finland had a solid foundation for long-term cooperation and will have bright prospects in the processing of big data on the Earth and providing information services, according to a report on Xinhua.net.