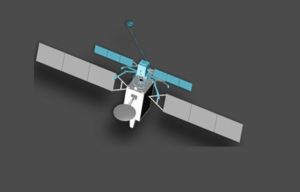 A UK-headquartered company is pioneering last-mile logistics in space and has announced a strategic partnership with ArianeGroup for the provision of electric propulsion systems for its SPACE DRONE™ spacecraft. Effective Space, based in London, is preparing to deploy and operate a fleet of small SPACE DRONE™ spacecraft that will deliver, position, maintain, monitor and guarantee space assets in orbit and beyond.
The alliance will see ArianeGroup's Arclight Radio Frequency Ion Thruster technology deployed to propel Effective Space SPACE DRONE™ spacecraft to geostationary orbit, and to provide complete station keeping and attitude control services. The highly efficient Arclight electric propulsion system offers a significant weight advantage, helping to limit the weight of the SPACE DRONE™ spacecraft to approximately 400kg, a significant factor in minimising launch costs and maximising mission life span.
Four Arclight thrusters will allow each SPACE DRONE™ spacecraft to achieve In Orbit servicing to extend the life of a variety geostationary satellites and to be redeployed on demand, according to requirements. The agreement with ArianeGroup Orbital Propulsion follows Effective Space's recent announcements of a US$100 million multi-year contract win with a major international satellite operator and the company's launch partner, ILS. Effective Space is currently preparing for its first contracted launch of two SPACE DRONE™ spacecraft in 2020.
"ArianeGroup is a renowned and respected industry leader, the Arclight technology is 'best in class' and we are honoured to be working with the company," commented Arie Halsband, Founder & CEO, Effective Space. "This announcement marks another key milestone in securing an ecosystem of manufacturing, launch, operations and ancillary services with leading partners, supporting a program that will deliver substantial cost savings to satellite operators and opening the door to new opportunities."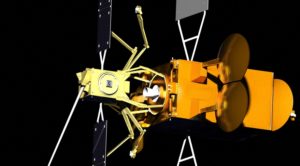 "Effective Space is one of the pioneers in an important new era for the space industry and the collaboration we have announced today is another validation of the important advances. With Arclight, ArianeGroup Orbital Propulsion has developed a highly efficient, small form factor electric propulsion system. We look forward to the successful deployment of the first SPACE DRONE™ spacecraft and to future collaboration with Effective Space," explained Stefan Hässler, Head of Orbital Propulsion at ArianeGroup.
The Arclight delivers the highest efficiency propulsion in its size class, in a compact, lightweight package. Its small form factor and power output, optimises the SPACE DRONE™ spacecrafts capabilities. Its new design blends well into the envelope of an ESPA class launch configuration.  Importantly, it provides several in orbit service modes, which can be tailored in accordance with the SPACE DRONE™ spacecraft service mission phases. This flexibility of theses mode will become critical as the market for complex logistic services in space develops.
SpaceWatch.Global will be running an interview with Effective Space Managing Director, Daniel Campbell, this Sunday. Find out more about this disruptive technology!