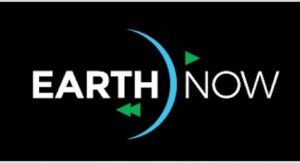 A new satellite Earth observation company which promises to deliver real-time video of the Earth 'enhanced by machine intelligence' has received the backing of Bill Gates, OneWeb's Greg Wyler, Airbus and Japan's Softbank.
EarthNow was invented by Russell Hannigan (Founder and CEO,) and its core imaging technology was incubated within the Invention Science Fund (ISF) of Intellectual Ventures from 2014 to 2017. EarthNow, LLC was spun-out in 2017 and closed on an initial financing round in January 2018.
EarthNow promises to deliver continuous imagery that will enable multiple applications that will help humanity to better look after our planet and to provide valuable information on events such as natural disasters, forest fires and volcanoes and also to offer data that can help with the monitoring of crop health, to help the media to tell its stories, to make smart cities more efficient and to observe conflict zones. These are just a few of the applications that EarthNow offers to what will be a varied customer base.
The difference between EarthNow and other Earth observation systems is that fact that customers will be able to see what is happening anywhere on Earth in real-time, something that existing systems have been unable to achieve as any data is delivered after it has happened and is not current.
Each satellite is equipped with an unprecedented amount of on-board processing power, including more CPU cores than all other commercial satellites combined. When combined with terrestrial processing and machine learning, this will give the EarthNow satellites the ability to interpret what they see in real-time. Machine intelligence is expected to be of great value for applications where users need to know what is happening, as it happens.
The company announced last week that it intends to go commercial and, though the amount of satellites that will make up the constellation has not been disclosed, Airbus will be responsible for their manufacture in their facility in Toulouse.
The company will leverage the experience gained from OneWeb to catalyse the constellation's development and regulatory approvals.
CEO of EarthNow, Russell Hannigan, expects the constellation to cost somewhere around $1 billion. The amount of funding raised at this point has not been disclosed