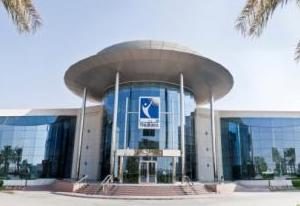 Dubai-based Thuraya, in partnership with the Aero Group – an international consortium consisting of smp aviation, Cobham, Scotty Group, and SRT Wireless – has showcased a new airborne satellite communications product line and service called Thuraya Aero.
Showcased at the Singapore Airshow, Thuraya also announced that it has secured its second customer for Thuraya Aero.
Thuraya Aero is a satellite communications suite that supports internet access, voice and text communications, and real-time, high-speed video conferencing and aerial surveillance for small and medium sized airplanes and helicopters.
At the Singapore Airshow, Thuraya announced that Spanish sports media company SIT Sport has become its second Thuraya Aero customer.
SIT Sport provides tracking, graphics, radio, avionics, and telecommunications support for the broadcasting of large sporting events on the Iberian peninsula. Thuraya Aero will be installed on all SIT Sport fixed and rotary wing aircraft.
Thuraya's anchor customer for Thuraya Aero is Dutch aerospace services company NL EASP AIR, who signed up for the service in October 2017. NL EASP AIR use Thuraya Aero to support their aerial intelligence, surveillance, and reconnaissance (ISR) contract for the European Border Agency.
"The Singapore Airshow is a key event for those in the aerospace industry and we look forward to discussing how our service adds value and best suits in-flight connectivity needs. Thuraya Aero raises the bar for airborne satellite communications capabilities in small and medium sized aircraft. It's the only terminal of its kind with built-in video compression and the ability to handle HD streaming speeds of up to 700 kbps. We are confident that we can demonstrate to prospective customers how this service offers the best-in-market operational performance and flexibility at the most affordable rates," said Keith Murray, Thuraya's product manager for Thuraya Aero.
Manfred Scheiring, Chief Executive Officer at smp aviation, added that, "Thuraya Aero was devised together by an established group of industry players who have a thorough knowledge of the dynamic communications, security and technology needs in the aviation sector. We've seen remarkable traction since our launch and have already signed on several customers. We are confident Thuraya Aero will enjoy a strong reception at the Singapore Airshow and look forward to meeting with regional clients. We expect to forge key partnerships over the course of the event."