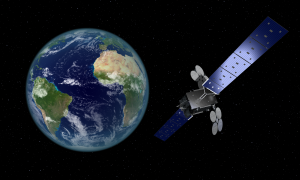 Yahsat, the UAE based satellite operator, announced on January 10, 2018, the signature of a Memorandum of Understanding (MoU) with Tanaza , the Italian Wi-Fi cloud management software provider. Under the terms of the MoU, Tanaza will provide Yahsat with a web platform to manage multiple users accessing Wi-Fi and social hotspots across the operator's coverage footprint.
Since forming in 2010, Tanaza has built a client base of over 800 partners with millions of Wi-Fi users in more than 130 countries. Yahsat will take advantage of the Tanaza's cloud-based software to allow Wi-Fi connections across geographies, with easy management and effortless user access. Commenting on the MoU, Farhad Khan, Yahsat's Chief Commercial Officer, said: "We have been looking for a partner that could tap into the elasticity of the cloud to help to make accessing our network leaner. Tanaza will provide us with the technology needed to further enhance our offering and fully align with the needs and preferences of our end-users across the Middle East, Africa, Central and South West Asia."
"We look forward to working with Yahsat and their partners" declares Sebastiano Bertani, Tanaza CEO. "We envision a world where any person can connect anytime, from anywhere, wirelessly. This partnership with Yahsat is an important step towards the realization of this vision. We are confident the MoU with Yahsat will unlock a full range of new possibilities for the benefit of businesses and individuals, as well."
Tanaza (https://www.tanaza.com/) is the unique owner of a cloud-based solution designed to manage Wi-Fi networks of multi-vendor access points. Tanaza Cloud platform is a cost-effective and time-saving solution for Internet Service Providers (ISPs) and Managed Service Providers (MSPs).