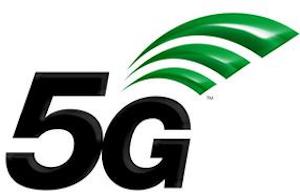 With 20.8 million devices connected to the Internet by 2020 [Source, Gartner], and requiring constant connectivity, the wireless industry has a big job to do. Today, we are embarking on an era where the proliferation of devices – everything from tablets and phones to cars, watches, the white goods in your kitchen, and a plethora of other products – will become normality. Yes, we have started upon this journey. Many of us experience it on a day-to-day basis already, to a certain extent. We are great users of 3G and 4G or LTE (Long Term Evolution) connectivity which enables us to use make calls, send texts, view video, browse the Internet and so on. However, we are about to step this up a gear and move towards the new, 5th Generation (5G) in wireless technology. 5G will elevate the existing technology, enabling us to do everything that we are used to doing, only faster. It will also enable the connection of the plethora of devices and appliances that our new, connected world promises.
What can satellite bring to the table?
In two words: reliability and ubiquity.
Future networks must be available everywhere. The entire point of deploying these kinds of sophisticated networks mean that your device, your car – whatever it is – can be connected whether you are at home or at the top of a mountain. This will be an inherent component of 5G networks. 5G is set to deliver a revolution in telecommunications, but it is going to need satellite technology to succeed.
Satellite is unique in the fact that it is a ubiquitous technology. It may be deployed anywhere. Therefore, satellites are going to be integral to the successful deployment of universal 5G because 5G is essentially a wireless technology that is trying to achieve a vision of the 'Internet of everywhere'. Satellite will be critical in achieving this end goal. The industry is already delivering many services that form the core of 5G such as M2M, TV, converged media and broadband on a global basis, reaching the places that no other technology can, no matter how remote. The key to the success of 5G will be working out how the two will interoperate and how spectrum can be harmonised internationally to make this work, because 5G will require a lot of spectrum.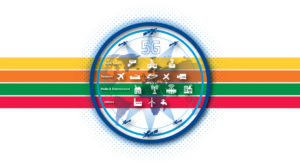 Trials are currently being developed and run in different regions to try to assess the ways in which satellite will work within 5G deployments.  The European Space Agency's (ESA) ARTES programme provides a good example of this. ESA is preparing what it views as essential trials that will enable Europe to effectively become leaders in the deployment of 5G networks and in terms of 5G penetration.
5G is expected to bring a revolution in telecommunications; and a coordinated, Pan-European approach to trials is essential if Europe is to achieve this leadership in 5G technology, network deployment and penetration of 5G services in key vertical markets. Satcom systems will add coverage and resilience, especially to the key vertical markets such as transport, media and public safety.
ESA and the European space industry are working together on service trials and interoperability demonstrations to highlight the ways in which 5G will benefit from the integration of satcom in its deployments.
Also in Europe, but extending out to the Middle East and Africa, the Satellite & Terrestrial Network for 5G (SaT5G) project, headed by Avanti Communications, aims to provide the seamless integration of satellite technology into future 5G networks. Avanti has been tasked with the research, development and validation of key technologies that will enable this to happen. The project is set to run for 30 months and the consortium involved comprises 16 members from the satellite and telecommunications industries including Thales Alenia Space, Airbus Defence and Space and BT, plus various mobile network operators and institutions. The work will include areas such as extending 5G security to satellite and multicast for content distribution. Once the R&D phase is completed, they consortium will move onto trials in the UK, Germany and Finland.
Spectrum Challenges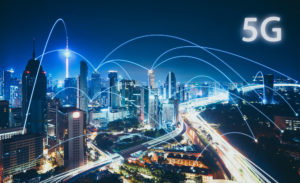 From the wireless industry's perspective, it's great. More speed, more efficient delivery of services, more revenue. But from the satellite perspective, it's not quite so straightforward – and here's why.
The relationship between the wireless industry and the satellite industry has not been an easy one. The International Telecommunications Union (ITU) regulates the allocation of spectrum to the wireless and satellite industries, and during their World Radiocommunications Conference in 2015 (WRC-15), the International Mobile Telecommunications (IMT) industry, attempted to grab C-band spectrum that has always been reserved for satellite services. This spectrum (between 3.4 and 4.3 GHz) is used widely, especially in both developed and developing regions, and the satellite industry fought hard to retain this spectrum. The IMT could not back up their argument for the grab in terms of how it would be used. Any spectrum in the band given to IMT in the past has been under-utilised, yet the satellite industry uses the C-band to deliver critical disaster recovery communications and there is a risk of interference when both IMT and satellite are used in the same band.
Now more trouble is brewing for satellite operators in the U.S. The Federal Communications Commission ruled last year, that it would make a portion of spectrum between 3.85 GHz of licensed spectrum and 7 GHz of unlicensed spectrum, available for "flexible, mobile, and fixed use wireless broadband" – in other words, 5G. The satellite industry is currently investing very heavily in Ka-band satellite networks that enable high throughput and the delivery of high-speed data services and some of this portion of 28 GHz band, part of the spectrum being offered up for 5G, is already in use by satellite operators. The move by the FCC has caused upset among satellite operators as, at the WRC-15, it was agreed that this band would not be used for 5G. Although this is happening in the U.S. at the moment, this could potentially have implications for non-U.S. operators if the 28 GHz band is offered up for 5G use on a global basis at WRC-19.
The FCC has made it quite clear that it will not make exceptions for satellite systems and that the deployment of 5G is a priority.
However, it is vitally important that the importance of the role of satellite systems in the deployment of 5G is recognised.
Intelsat and Intel Corporation have come up with an innovative solution that may help to address this problem of the co-existence of 5G and satellite. We know that 5G is going to need a huge amount of spectrum, especially in more densely populated areas. In their submission to the FCC, the companies said:  "Intelsat and Intel urge the Commission to allow co-primary terrestrial mobile operations in the 3700-4200 MHz band through commercial agreements between terrestrial mobile interests and primarily affected FSS satellite operators".
This would entail the incumbent satellite operators identifying and clearing portions of their C-band spectrum, mostly in heavily populated areas such as towns and cities. Though they would still own the spectrum, they would then be able to offer up the cleared spectrum to Mobile Network Operators who would bid for the spectrum rights.  The proposal is concentrated on the C-band which has characteristics that favour MNOs. Both companies believe that this would work well as an alternative to the lengthy process of spectrum re-allocation and the avoidance of the damage of commercial interests.
Coming Together, Not Driving Apart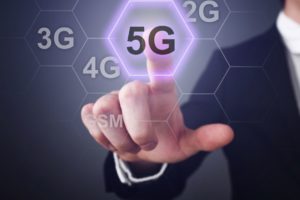 It sounds like a cliché but, in terms of the 5G scenario surely it is better for terrestrial and satellite to work together rather than apart. Both have attributes that complement each other and for 5G to succeed, it is very obvious that satellite is going to have to be integrated in some way into the network deployment. The applications that will be fulfilled by 5G services will require enormous resilience, again provided by satellite which provides great redundancy as well as ubiquity.
The connected world means just that. It's about reaching the areas that terrestrial can't. In terms of spectrum, both sides are going to have to listen to each other, to understand the needs of each other, because for 5G to succeed, it will require understanding and cooperation. Things have not got off to a great start and the IMT grab for C-band that is so well documented, has left a sour taste. Moving forward, it's important that both sides can reach agreement and also work together on looking at ways in which satellite can takes its critical place in this new telecommunications era.
These are unprecedented times, and, having never been here before it's all new with plenty of hurdles to cross. But the satellite industry must continue to rally and to push forward its unique capabilities and the critical roles that it can fulfil like no other technology can. 5G is not about one technology. It's about many. Now, a harmonious approach is required to make it a success.
GVF Satellite Summit 2018 to Address Satellite Imperative in a 5G Future


This critically important market challenge will be addressed at the GVF Satellite Hub Summit to be held at CABSAT in Dubai from 15-16th January 2018 at Dubai World Trade Centre. Panel 5 will focus upon The Satellite Imperative in a 5G Future on 15th January 2018 at 10:45am. Why not join us on 15th January to continue the discussion?
To find out more about the GVF Satellite Hub Summit at CABSAT 2018 please visit https://www.cabsat.com/features/gvf-satellite-hub-summit