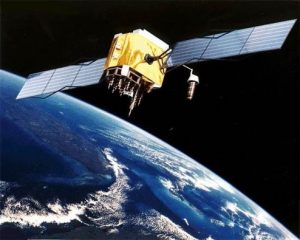 China and Middle Eastern states are working together to promote the use of China's Beidou Navigation Satellite System in the region, according to a statement following an industry forum on May 24, 2017.
All parties concerned have pledged to strengthen their communication and collaboration in satellite navigation and to bring Beidou-based services to Middle Eastern states to improve social and economic development, according to the statement which was released after the First China-Arab States Beidou System Cooperation Forum in Shanghai.
Cooperative projects based on the requirements and priorities of Middle East states are to be created, and joint efforts are to be implemented to employ the Beidou system in a variety of sectors in the region, such as transportation, mapping, surveying, agriculture and public security, the statement said. China will help Middle Eastern states in promoting the development of satellite navigation.
Representatives from the 21-member League of Arab States and about 120 Chinese officials, researchers, and business executives took part in the event.
Wang Li, chairman of the China Satellite Navigation Committee, said at the forum that the Beidou system will be able to provide positioning and navigation services to Middle Eastern states at the end of 2018.
Li said China has had regular contact since 2014 with Middle Eastern countries such as Saudi Arabia, Egypt, and Algeria, as well as with regional organizations such as the Secretariat of the League of Arab States and the Arab Information and Communication Technologies Organisation, to discuss promotion, training, research, and development of Beidou.
Mohamed Ben Amor, secretary-general of the Arab Information and Communication Technologies Organisation, said a joint centre of excellence for the Beidou system will be opened in November, 2017 in Tunis, Tunisia, and will serve Middle Eastern states through personnel training and technological research.
"We want to take advantage of all of Beidou's applications to benefit Arab states," Amor said.
Tests in Doha, Qatar, in May of 2016 demonstrated local ground facilities could receive signals from eight Beidou satellites at that time. This means the Beidou system can independently provide positioning, navigation, and timing (PNT) services to local users, with accuracy as good as other space-based navigation systems used there, said Ma Jiaqing, deputy director of the China Satellite Navigation Office.
Beidou is the fourth navigation satellite system in the world, following the U.S. GPS, Russian GLONASS, and the European Union's Galileo systems.
So far, 23 Beidou satellites have been launched to create the space-based positioning and navigation network. The first was launched in 2000 and the most recent in June 2017. The system started PNT and messaging services to civilian users in China and parts of the Asia-Pacific region in December 2012.
The country plans to launch six to eight Beidou satellites into space this year.
According to plans from the China Satellite Navigation Office, the network will be made up of 35 satellites in 2020 to give Beidou global coverage.