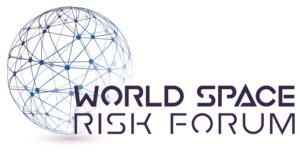 As part of a partnership between SpaceWatch Middle East and the World Space Risk Forum we will occasionally be publishing selected articles and interviews from that organisation. The World Space Risk Forum (WSRF) was set up in 2010 for the global space community to better understand space risks, new technologies, and innovations with the end goal of finding ways to best mitigate risks, allowing space to become a safer place to do business. The flagship event of the WSRF is a conference that is held every two years in Dubai. The upcoming WSRF conference will take place 15th June 2017 in London.
In addition to the conference, the WSRF provides a platform for continual dialogue and its website provides a number of resources to better understand the latest news from the Space risk industry.


Reproduced here is the interview with Matthew Desch, CEO of Iridum, publish in the WSRF Newsletter of March 2017.
Congratulations on the successful launch and the in-orbit deployment which so far seems to be progressing smoothly, even faster than anticipated. Do you expect the delay leading up to the first launch to have impacted the business in the medium to long term or will you be able to catch up on the lost subscribers and increased financing costs quickly? Can you give us a quick update of how your subscriber base is developing?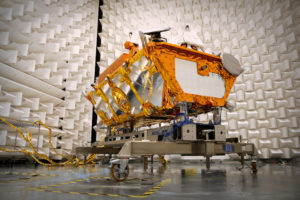 The initial delays, though frustrating, have not greatly impacted our progress or overall subscriber growth. Even with the delays, we are on track for full deployment in 2018, which has been the target and the expectation for our customers and partners for some time. Additionally, since we are replacing our existing network with new satellites, subscribers will not be without services throughout the constellation replacement. We're excited and anxious though to take advantage of the new Iridium® NEXT services – like faster broadband service and Aireon's flight tracking business. Regarding our subscriber base, it continues to steadily grow, especially within our government, maritime broadband and Internet of Things (IoT) lines of business. On our Q4 earnings call we noted that we ended 2016 with 850,000 total billable subscribers, which compares to 782,000 at the end of 2015. That is a nine percent year-over-year growth rate.
Looking forward the Falcon 9 launch schedule still has to prove itself to be reliable. Does this remain a significant risk to you or have any further launch delays fallen down your risk register? What do you see as your most significant remaining risk?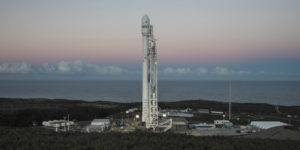 The Falcon 9 is proving to be a reliable launch platform, but agree that SpaceX needs to really step up the pace to complete our launches this year and next – and I think they will. Though they have a busy launch manifest, we remain confident in their ability to successfully deliver Iridium NEXT to orbit. I think launch delays remain one of our risks to completion, but with every successful launch that risk is declining quickly.
It is great to see the first 'images' from the AireonSM payload which has the potential to validate the LEO hosted payload model. With the advance of 'mega constellations' and cubesats, do you see a continued market for other LEO hosted payloads in the future? Are all the hosted payload spaces in the Iridium constellation 'taken' or do you still have spare capacity?
We've been very successful with hosted payloads, building businesses like Aireon that would have been difficult to afford as a standalone system. Building satellites with the capacity for hosted payloads creates an efficient and more affordable means for companies to access space and can be valuable for the host satellite operator as well. Companies are not burdened with the heavy infrastructure and launch contract costs, making hosted payloads an attractive option. This is especially true for companies that do not like the costs associated with replacing their cubesat/smallsat constellations every few years. As more LEOs are funded, I'm sure some of them will also try to create opportunities for hosted payloads, though they're not easy to work out, given that both the host and hosted must be synchronized in funding, timing, and technology. Our Iridium NEXT satellites' hosted payload capacity is 100 percent booked; however, opportunities still exist for companies interested in exploring hosted payloads on Iridium NEXT compatible satellites.
Iridium was instrumental in proving the new generation of constellations and you are now being followed by very ambitious projects such as OneWeb, Planet/Terra Bella and others, as well as the new MEO/V-band filings etc. There is already talk of a potential 'bubble'. Do you think that finance is/has been too loose, hence enabling such a bubble or do you believe that the projects obtaining finance today are viable? Which of the upcoming projects do you see as having the potentially biggest impact on your own business?
It's a long, hard road to fully deploy a LEO satellite constellation – we're certainly a successful example of that, but it's been over 25 years since our constellation was conceived. I can't really speak to the business plans for the LEOs that have announced – they are all trying to do something very different to what we are doing. All the LEOs I've seen and talked with who are targeting very high broadband rates in Ka, Ku or V-bands are more likely to be complementary and possible partners for Iridium, rather than being very competitive. That's due to the very different nature of L-band and the way we've optimized services from our unique, cross-linked mesh satellite network, than what's likely from the swarms of announced LEO bent-piped satellites focused on what I would call more "commodity broadband services".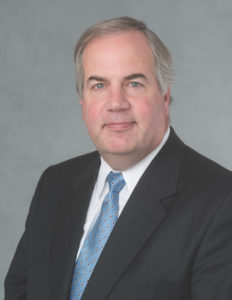 As a CEO you must be planning years into the future and the full deployment of Iridium NEXT has already happened. What will be the next big step for Iridium – and do you think that you will be able to find the necessary finance for it?
The first 10 of 75 Iridium NEXT satellites have so far been launched into low Earth orbit. SpaceX currently has our second launch scheduled for mid-June, with the remaining launches taking place approximately every two months thereafter. This schedule allows the Iridium NEXT constellation to be fully deployed by mid-2018. Iridium NEXT is a new era for the company and the industry in general. The new constellation will enable new technologies from both us and our partners, and we are excited to see what the future holds. Specifically, we will be delivering, Iridium CertusSM, our next-generation platform offering a suite of enterprise-grade communications solutions to all industry verticals. Iridium NEXT satellites are fully programmable, and we already have a lot of ideas for many new services in the maritime, aviation and terrestrial (particularly vehicular and portable) markets – both alone and in conjunction with other satellite and terrestrial partners. Most importantly, when we complete Iridium NEXT in 2018, we start a long period of much lower capital expense, which means our growing cash flows will transform our bottom line, and provide us with exciting possibilities for creating additional shareholder value. I'm looking forward to our potential with a new network and the financial resources of a mature satellite company with high operating margins!
Republished at: https://spacewatch.global/2017/04/spacewatchme-interviews-matthew-desch-iridium/