Thuraya Telecommunications Company, a leading Mobile Satellite Services (MSS) operator welcomed international and regional delegates from Africa, Asia, Europe, the GCC and North America at its annual Partner Conference in Dubai. Held from 25 to 26 April, the two-day conference is taking place at the W hotel.
This year's theme of "Forging Ahead" celebrates Thuraya's plans of continuing to disrupt the satellite industry. The event was kicked-off by Acting Chief Executive Officer, Ahmed AL Shamsi who shared an overview of the company's progress in 2016 and its expansion plans into new geographies and markets moving forward. The sessions that followed provided insight into Thuraya's strategy; gave an update on its next generation constellation plan and a peek at its upcoming product innovations.
The UAE-based company broke new ground in 2016 by launching the award winning XT PRO DUAL, the world's only dual mode, dual SIM satellite phone; and unveiling its dedicated M2M service and first terminal to work in North America. The company also established innovative alliances with international mobile network operators and new service partners to further disrupt the satellite industry by delivering more value and choice for its customers.
Acknowledged by the industry in 2016, Thuraya won Telecom Review's Satellite Operator of the Year Award and the SILA Satellite Humanitarian of the Year Award at the Global SatShow in Turkey.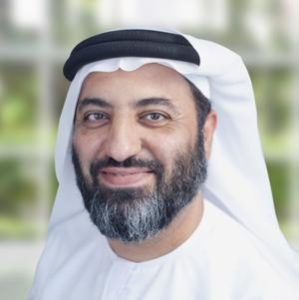 Ahmed Al Shamsi said: "Partnerships are an integral part of our business. The annual Thuraya Partner Conference is our way of thanking our service partners for their dedication and support of the company. Our conference, provides a platform to share ideas, feedback, insight and tools that will allow Thuraya and its partners to find new opportunities and grow our markets and business."
Al Shamsi added, "2017 is jam packed with new announcements, services, products and updates that will break barriers and advance the needle of innovation further. We will be looking at new markets, segments and technologies that will lead to the development of different applications and business models. Our focus on quality, value, superior services and end users will distinguish us from the industry. We are deeply committed to our innovation strategy of making satellite communications more accessible, reliable, cost-effective and user-friendly for people to connect no matter where they are, and anytime they want."
In addition to interactive panels, networking sessions, workshops and product demonstrations, delegates will experience Dubai's world-famous hospitality at a special appreciation dinner.
Original published at: https://spacewatch.global/2017/04/forging-ahead-at-thurayas-15th-partner-conference-in-dubai/