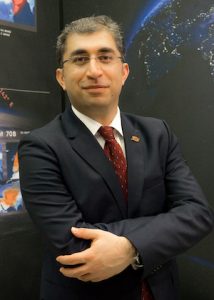 NorthTelecom is poised to welcome Malaysian based telecommunication company ScopeTel as part of the NorthTelecom Group.
The agreement with ScopeTel further strengthens NorthTelecom's position in the Asia Pacific (APAC) market. The combination of ScopeTel's many years of experience in the oil & gas and maritime telecommunications sector, and NorthTelecom's world class satellite services and solutions will provide clients and partners with the very best level of service.
This partnership is expected to result in greater efficiency and significantly increase the Company's market share and footprint.
NorthTelecom will use ScopeTel's brand recognition in the APAC region to provide top quality services to clients in that market.
ScopeTel, which will continue to operate under the same name, will now officially become part of NorthTelecom Group.
As with all important business decisions, NorthTelecom will work closely with its clients, partners and employees to make the integration as smooth as possible and clients will continue to receive the same high quality service that they have come to expect.
Original published at: https://spacewatch.global/2017/03/scopetel-joins-northtelecom-group/