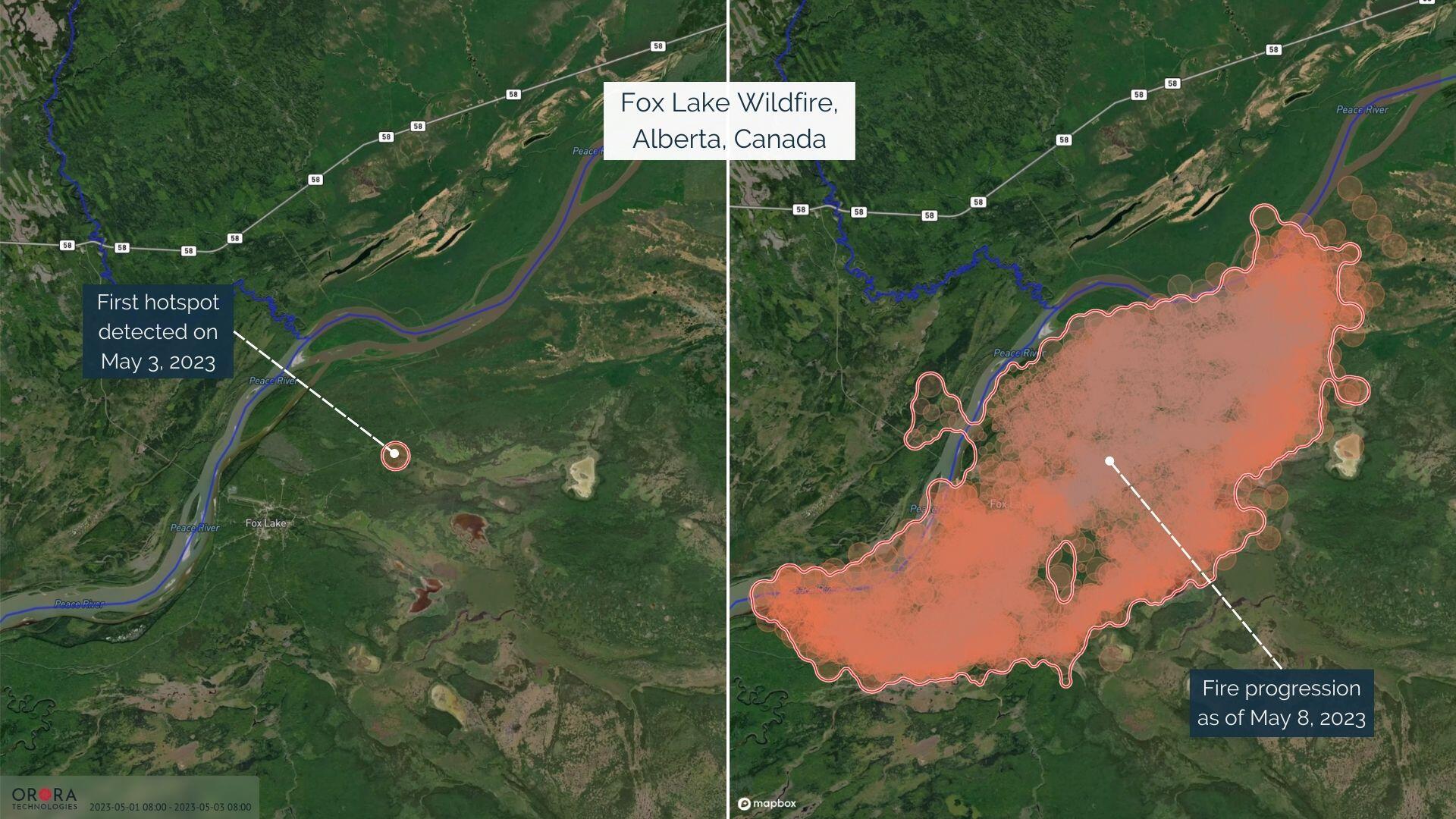 London, 11 May 2023.- OroraTech, a German aerospace company, announced they are partnering with Spire Global, an American space-to-cloud data and analytics company, to work with the Canadian Space Agency (CSA) to deliver preparatory work for the implementation phases of a wildfire monitoring satellite. The contract is the initial step towards building the CSA's WildFireSat mission, which intends to monitor all active wildfires in Canada from space on a daily basis. 
"We are excited to partner with the CSA on their WildfireSat solution," says Tyler Smith, Account Executive of OroraTech Ltd. in Canada. "The low-latency thermal data we are offering as a service will provide Canadian wildfire managers with a fast and complete solution for wildfire detection & situational awareness – across the continent, daily, and in real-time." 
Canada is approaching its peak fire season- usually spanning thirteen weeks – starting in late May. Therefore the need for efficient and reliable wildfire detection solutions is becoming more pressing. In Canada combatting wildfires requires an annual expenditure of approximately $1 billion, with additional indirect expenses. 
To combat this environmental hazard and safeguard Canadian lives and jobs, the government plans to invest 170 million CAD over the next eleven years in a new wildfire monitoring system. 
According to Dr. Axel Roenneke, the Chief Commercial Officer of OroraTech, Canada is the first country investing in a dedicated solution for wildfire monitoring from space. He hopes that the system will help reduce carbon emissions, improve air quality and deliver actionable intelligence to the Canadian community rapidly. 
WildFireSat will close the gap in infrared observation from Space: the late afternoon "peak burn period". In this critical part of the day higher temperatures, lower humidity and strong winds often result in a rapid spread of wildfires.