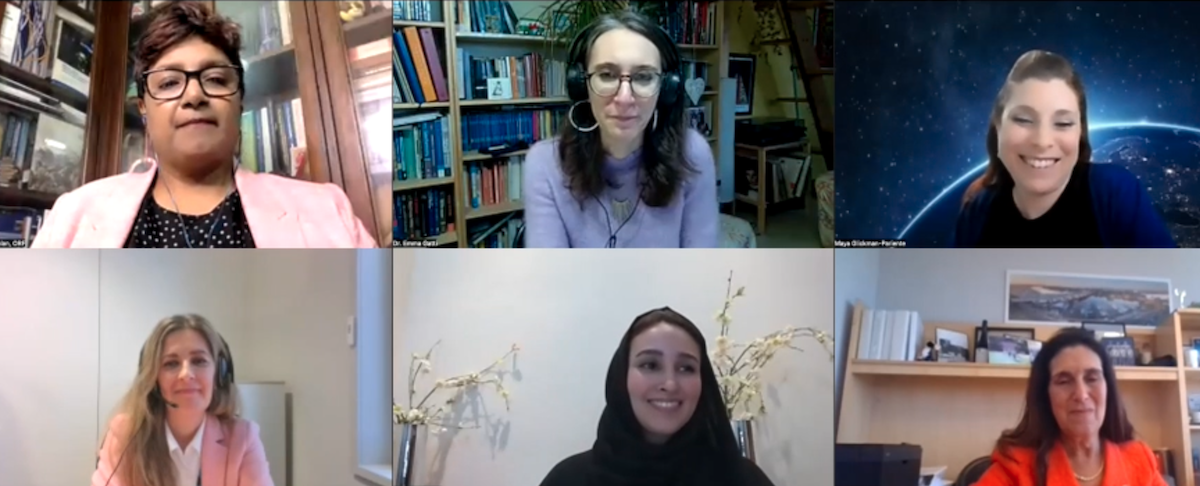 In occasion of International Women Day, Emma Gatti, Editor in Chief of SpaceWatch.Global met with five outstanding women in the space industry to discuss the challenges and barriers women still face when entering (and trying to stay in) the workforce. The guests of the Summit were Sumaya Al-Hajeri – Technology and Space Expert, United Arabs Emirates, Maya Glickman-Pariente – CEO and Founder of Spacecialist (Israel) and Head of space operations, Sky and Space company (UK, AUS, USA), Jennifer Manner – Senior Vice President, Regulatory Affairs at EchoStar Corporation, USA, Dr. Raji Pillai Rajagopalan – Director, Centre for Security, Strategy & Technology at ORF India, and Jenni Tapio – ESA (Finland, Paris).
Together they discussed about the importance of representation and rewriting the criteria that judge what is "competitive" and what is not in the workforce. From the hour-long dialogue emerged the importance to step up and create mentorship schemes, and the difficulties women still have to leave behind the tendency to feel constantly "not fit for the job". Traits like low self esteem, asking others to validate their work, and leaving the career for the family, are still strongly perceived as limitations women need to overcome to be able to truly empower theme self.
Things are changing, but there is still a lot of work to do. The presence of several men to the summit and the intensity of the conversation hints to the need women (and men) feel to keep discussing the gender issue to finally reach true equality.
To view the full episode just click the video below.