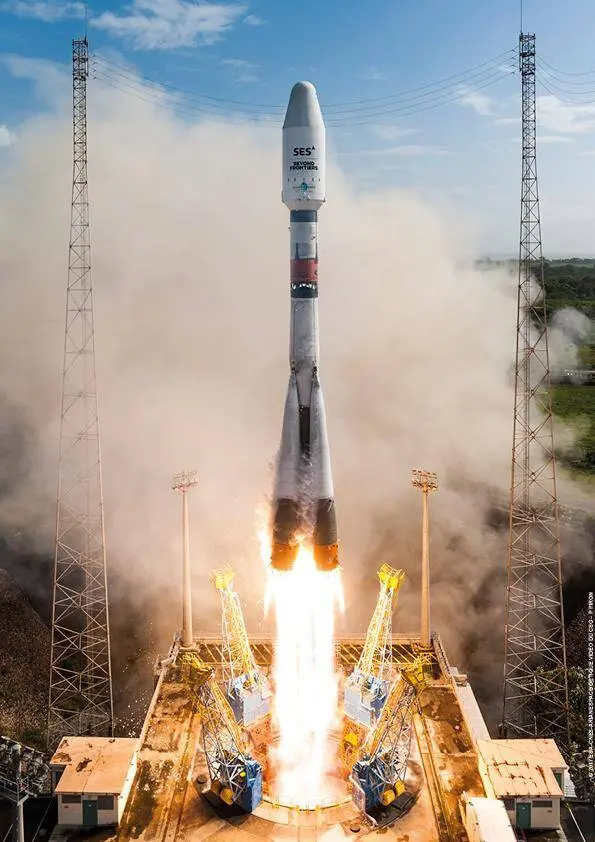 Ibadan, 30 March 2023. – SES has released a statement to confirm ongoing rumors about its ongoing talks with Intelsat about a possible merger. The statement came after a Bloomberg report said the two companies were close to a deal of more than $10 billion in value, including debt.
The statement said: "In response to rumors in the market, SES S.A. confirms that the company has engaged in discussions regarding a possible combination with Intelsat. At this stage, there can be no certainty that a transaction would materialize. The Board remains fully committed to acting in the best interest of SES and its shareholders." According to Bloomberg, the Company is looking to reach an agreement with Intelsat as soon as the next few weeks.
Amid the speculations, Northrop Grumman Corporation launched two satellites for SES, enabling the Company to achieve another milestone of the Federal Communications Commission's program to clear C-band spectrum to enable wireless operators to deploy 5G services across the U.S. (CONUS) and to continue delivering uninterrupted T.V., radio, and critical data transmission services to millions of Americans. The satellites were the eighth and ninth GEOStar communications satellites Northrop Grumman has manufactured for SES.
Likewise, Intelsat recently successfully completed its new electronically steered array (ESA) antenna, enabling global streaming-fast Wi-Fi service available to airlines worldwide. As a result, Intelsat aims to offer the benefits of LEO's low latency along with the redundancy GEO provides to address network hotspots that LEO networks on their own cannot address. Furthermore, the satellite operator aims to offer seamless coverage from takeoff to touchdown, including over polar regions.