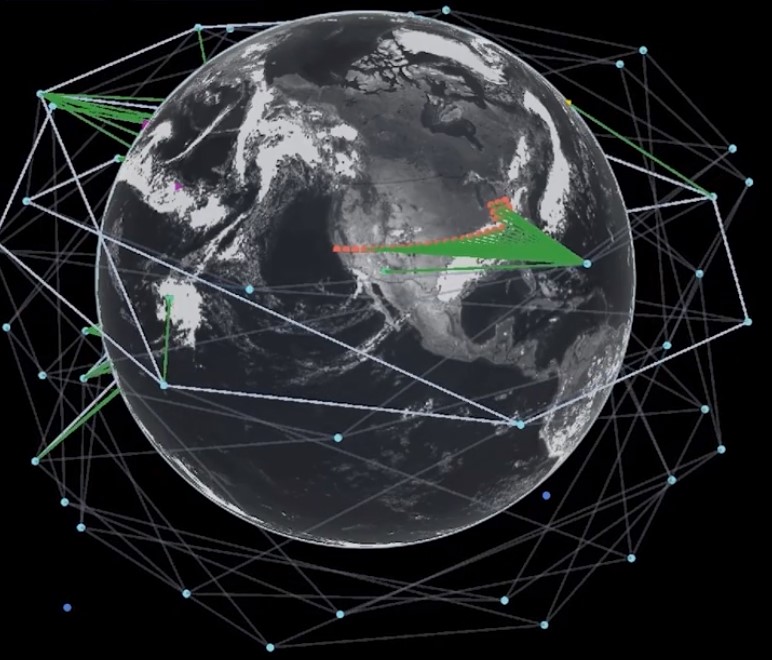 Ibadan, 17 March, 2023. – Aalyria and Rivada Space Networks (RSN) have entered into an agreement to use Aalyria's Spacetime platform to orchestrate the network for Rivada's planned LEO constellation. Rivada's constellation will consist of 600 satellites interconnected via laser links. As a result, the solution will offer integrated core and edge connectivity over a single, global private network in space.
Aalyria's Spacetime solution offers Rivada's unique architecture an advantage for finding the most robust and reliable communications means between any two user terminals worldwide through real-time analysis of millions of possible paths.
Spacetime is an advanced software platform for orchestrating and managing networks of satellites, ground stations, aircraft, ships, urban meshes, and more. The platform optimizes and continually evolves the antenna link scheduling, network traffic routing, and spectrum resources. As a result, it responds in real-time to changing network requirements.
Furthermore, Spacetime operates networks across land, sea, air, and space at any altitude or orbit type, and supports all radio frequency bands and optical wavelengths. Likewise, its design allows it to enjoy interoperability with legacy, hybrid space, 5G NTN, and FutureG network architectures.
Commenting on the partnership, Chris Taylor, CEO of Aalyria, said, "we built Spacetime to dynamically route communications across anything that flies or moves, on Earth or in space, to expand connectivity to people, places, and things that were previously unconnectable.
Likewise, Clemens Kaiser, Chief Program Officer at RSN, commented that the Company looks forward to demonstrating that its laser space network, regenerative payload, and beam hopping solution can provide unparalleled service performance for its customers.