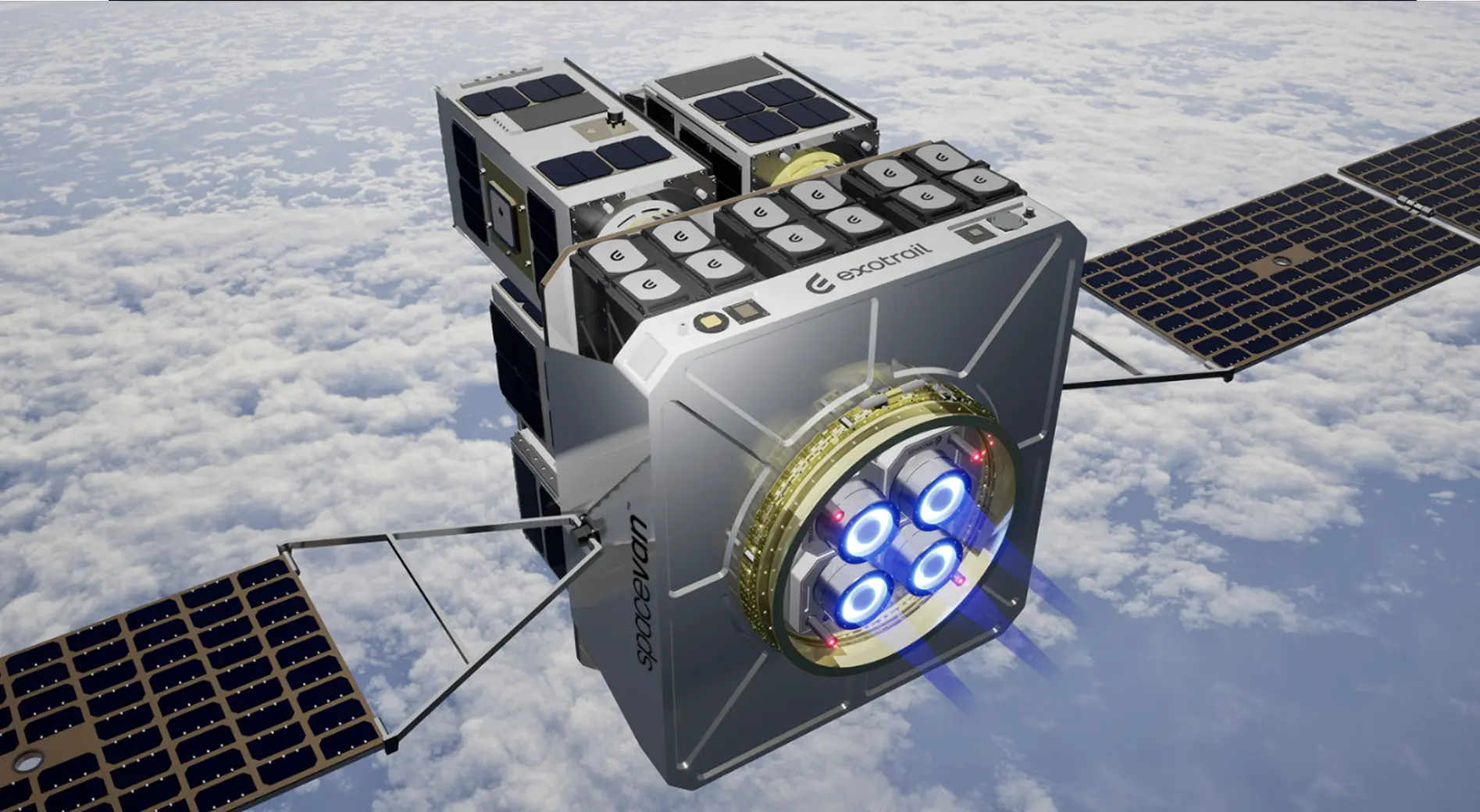 Ibadan, 7 February 202. – Exotrail has raised USD 58 million to scale up and pursue its ambitions for space mobility worldwide. The funds will enable the company's scale-up of its products like spaceware electric propulsion systems and spacestudio mission design software. Likewise, it will fuel the introduction and growth of Exotrail's new products, spacetower operations software and its space logistics service spacedrop; and the expansion of Exotrail's international presence, with a strong focus on the US and Asian markets.
Despite challenging global macroeconomic market conditions, Exotrail's Series B round was oversubscribed due to an outstanding commercial performance in 2022. The company recorded steady, triple-digit growth in revenue for the last few years, tripling its backlog last year. Furthermore, Exotrail currently employs 90 people and plans to hire more than 70 people globally over the next 12 months.
Speaking on the raise, Exotrail's CEO and co-founder, Jean-Luc Maria, commented, "we are grateful for the trust and confidence all our investors vest in Exotrail. This series B round validates our comprehensive and logistics-driven approach to space mobility. We are now ready to accelerate our efforts in positioning our mobilityhub as the world reference for effectively moving assets in space."
Based in France, Exotrail aims to build a new world of space logistics with a mission to make satellite constellations economically and environmentally sustainable. Exotrail's products focus on satellite mobility, optimizing their deployment, increasing their service performance, and reducing space pollution. As a result, the company intends to use the funds to continue innovating and developing cutting-edge products to enhance its mobility offer.